The show is traditionally seen as kicking off the new season - and so it was for Sarah with lots of meetings as well as helping out on the stand of the British Women Racing Drivers Club who are celebrating their 50th year this year.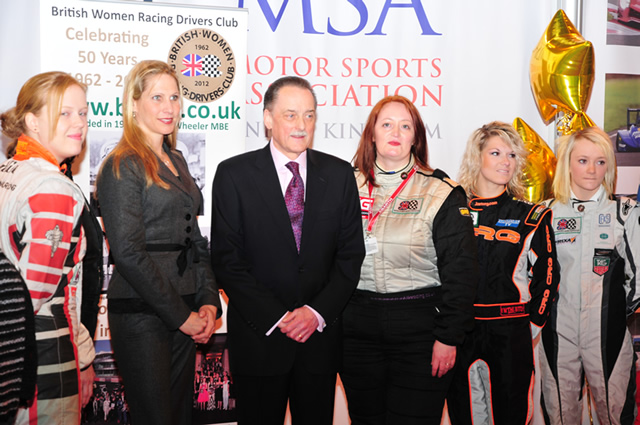 Sarah with MSA's Colin Hilton, Liz Halliday & other Goldstar Nominees
The BWRDC had their Goldstar presentation on the MSA stand on the Friday of the Show. Sarah was one of only 6 top female racing drivers to be nominated in the Club category which was presented by John Surtees OBE. Sarah unfortunately didn't win the Goldstar but managed to spend some time with John Surtees. "What an inspirational character", Sarah comments after the event. "His last comment to me was not to do any more rolling of my car! I told him I didn't plan to!"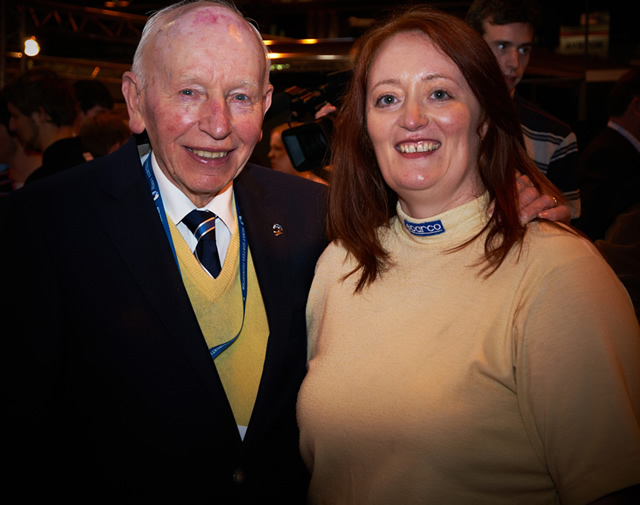 Sarah with John Surtees OBE
Sarah also got a new helmet, thanks to former World Rally Co-Driver Champion Nicky Grist of Stilo.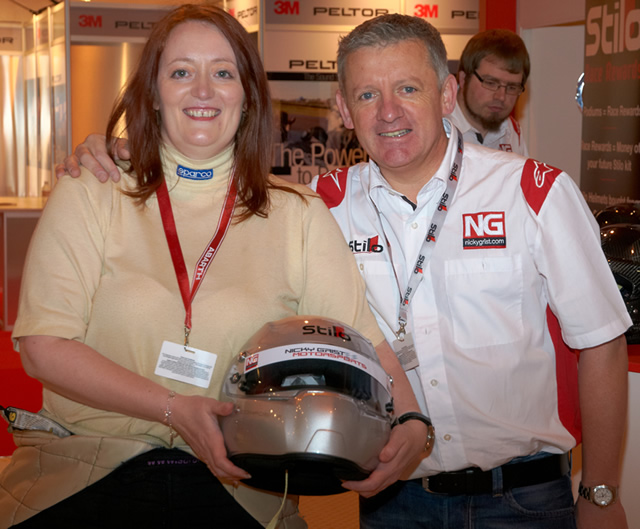 Sarah with Nicky Grist
The Show also gave Sarah the opportunity to meet with the first female Engineer to win Le Mans, Leena Gade and 8 times Le Mans winner Tom Kristensen. She also got to chat with Clive Chapman, the son of Colin Chapman and who currently runs Classic Team Lotus when he visited the BWRDC stand.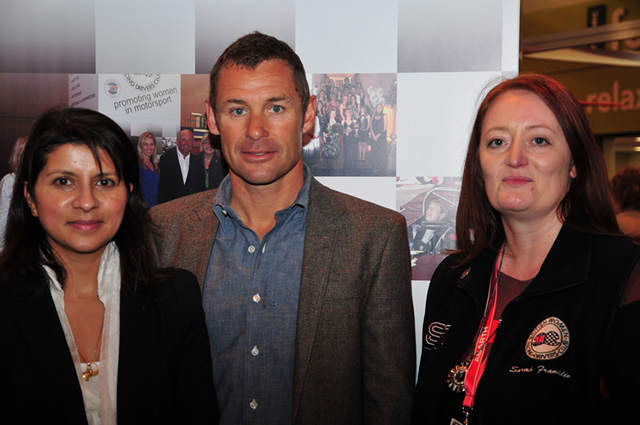 Leena Gade, Tom Kristensen & Sarah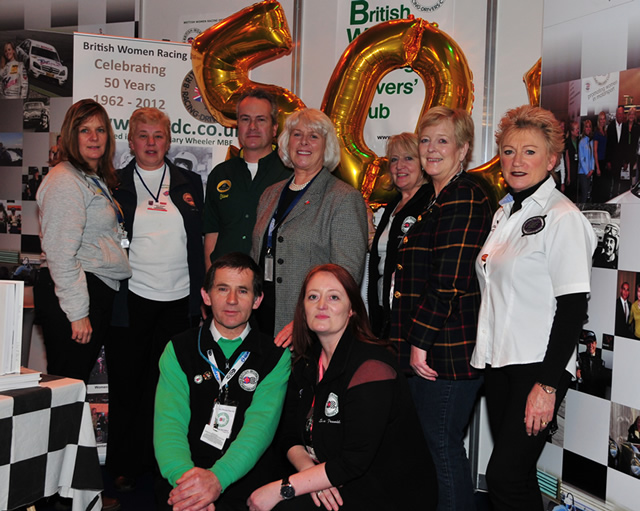 Helen Bashford-Malkie, Lynn Jones, Clive Chapman, Carolyn Hoy, Georgie Shaw, Antonia Loysen, Lorina McLaughlin
Jeremy Rivers-Fletcher, Sarah Franklin
All-in-all, it was a great start to the year and Sarah now has big plans for 2012 which will hopefully be announced here very soon!