Qualifying proved difficult as, although it was dry and sunny at times, the track failed to reach a good temperature. This did not help Sarah in her Abarth as, with less weight than the Class A cars, and running on the same tyre size, it always takes a lot of work to achieve good tyre temperatures. The times weren't, therefore, where the team expected them to be.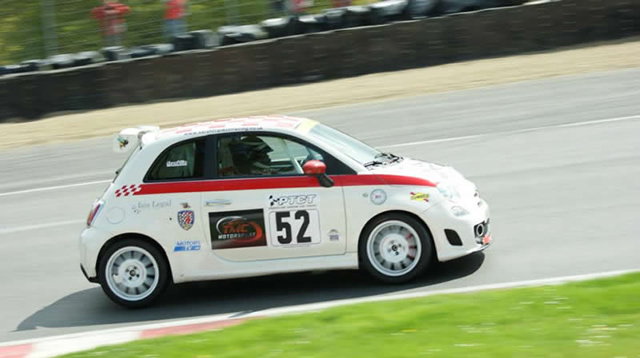 Before the first race, the tyres were scrapped and tyre pressures adjusted to try and get more heat into them. Sarah's pace during Race 1 was better, gaining nearly 0.4 seconds on her laps times (which is significant on the very short Indy circuit at Brands). Championship targets were met with another class win but the team knew there was more to come from both the car and Sarah.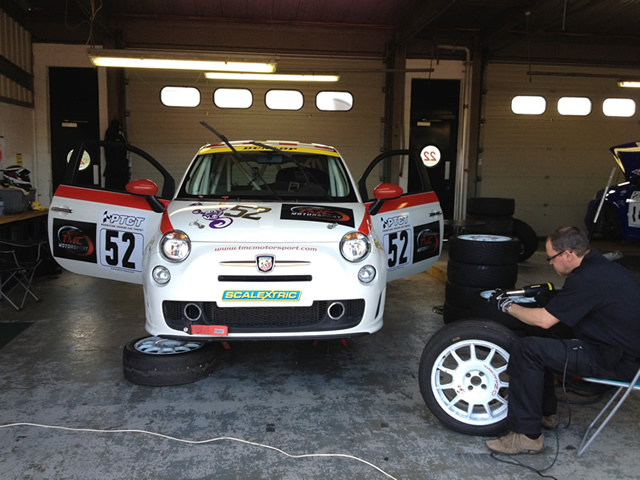 Overnight, Sarah's race engineer, Andy Dawson had come up with a plan for the final two races on Sunday - one of which was to move Sarah's race seat forward one notch. As well as this, there were changes to set up. Normally, the team would only make one change at a time but, as Sarah has had no testing with the car, it was deemed to be a risk worth taking.
In Race 2, Sarah bedded into the new driving position and set up changes and, although Sarah only gained another two tenths, her lap times were more consistent, so much so that Sarah finished 5th overall with another class win in the bag plus a new found confidence in the car.
Expectations were high for Race 3 but this was intensified more when, on the reverse grid rules, Sarah found out that she was to start from pole position! Sarah knew that this would be difficult as, despite having fantastic starts all year so far, the Class A cars are much more powerful - but she was determined to hold her line so that the Class A competitors would know where she would be and could easily go around her without incident. This happened as predicted and lead to a great Class A battle.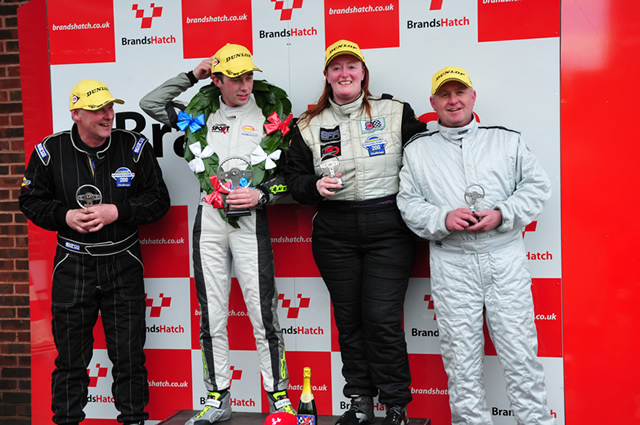 Sarah got her head down and with Andy's words of advice ringing in her ears, she was determined to go faster. This reflected in her times as, not only did she take almost a second off her fastest time that weekend, but every lap was quicker than the previous racing laps! Again, a class win was achieved and, more importantly, Sarah had achieved another level with her driving.
"This weekend has finished on another high. I'm looking forward to Snetterton in July. Hopefully, we can get a day or two's testing in before then. The changes Andy has made has made a real difference, especially the seating position. I felt so much more comfortable in the car and in control. This obviously reflected in the lap times tumbling down and I think we have made another really good leap forward this weekend."