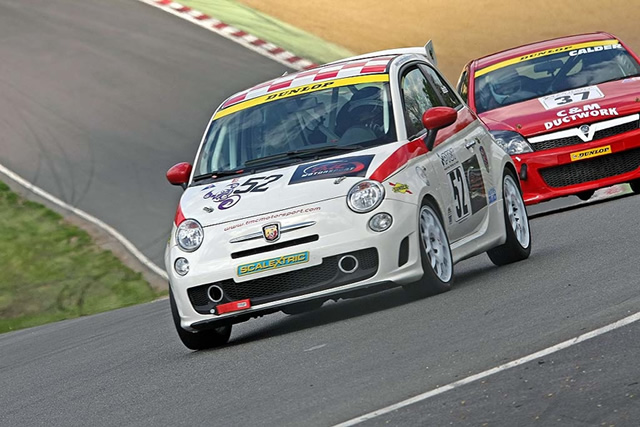 The provisional timetable for the Snetterton round on the 14th and 15th July will be as follows:
Qualifying - Saturday 11.55 a.m.
Race 1 - Saturday 3.50 p.m.
Race 2 - Sunday 10.35 a.m.
Race 3 - Sunday 5.05 p.m.
The action will take place on the new Snetterton 300 circuit and Sarah is looking forward to it. "Snetterton has always been one of my favourite circuits," commented Sarah. "I've raced on the new layout before, although not in the Abarth, so at least it won't be completely new to me and who knows what the weather is going to throw at us after the last few weeks?! I'm sure it'll be a great weekend".