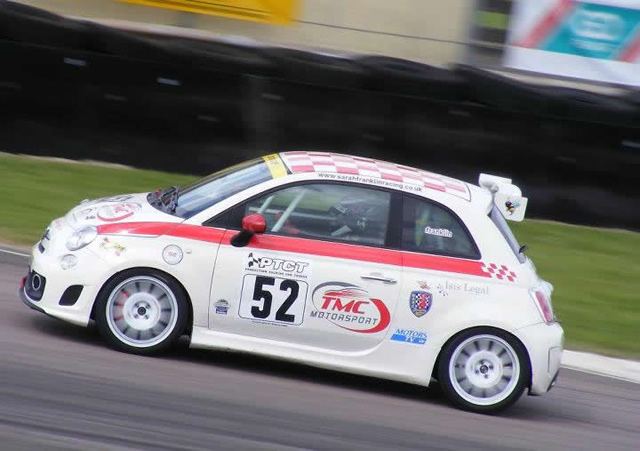 Unusually for Sarah this year, her racing weekend actually started on Friday with testing. Sarah felt this was necessary as she hadn't raced at Thruxton for 7 years.
The test session started at 4 p.m. With only 55 minutes available, Sarah set about learning the circuit. Gradually, she dialled herself in, getting quicker all of the time. Sarah commented : "It was good to get out on circuit today. This way I can get ahead of the game and get into qualifying from a good base."
Saturday came and qualifying was sunny and dry. Sarah came in after 4 laps to have tyre pressures adjusted and wheels re-torqued. She went out again, chipping away at her times, ended up only 1.1 seconds behind one of the Class A cars and 7th overall. On such a fast circuit, Sarah was extremely pleased with this. "I really thought we'd be a long way behind here due to the length of time you're on full throttle around this circuit! Also the Trucks had been on circuit immediately before us so it was very slippery!"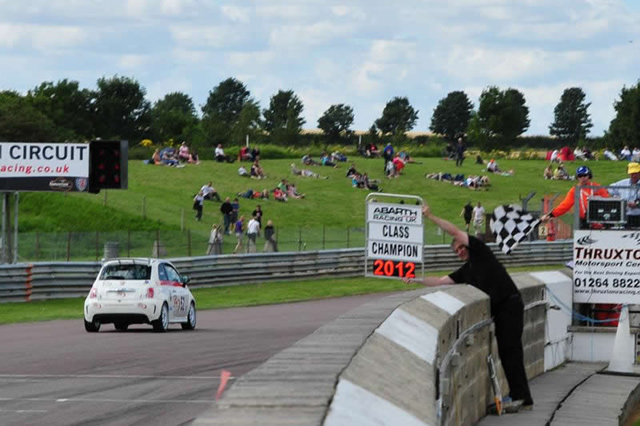 Race 1 saw Sarah finish 5th overall when both Vauxhall Astra's suffered with drive shaft issues. Sarah got a good start and again went quicker, knocking 0.5 seconds off her qualifying time. This race also saw Sarah wrap up the Class B title which all of the team were most happy with.
Sunday's first race was quite exciting with rain showers predicted. With it raining in the previous race, Sarah discussed with the team whether wet tyres were needed, but the sun came out and the track began to dry so Sarah went out on slicks with the wets set up in the pit lane ready for a quick change if needed.
The race got underway with a drying line on the track but still slightly damp off line. By the end of the first lap, it began to rain again but only on part of the track and not enough to come in for a tyre change. As the rain blew over, it left Church (the fastest corner on the track) very slippery which made the race very interesting! Sarah soldiered on to the finish in a solid 6th position. "I have to admit," Sarah said after the race, "that's the wettest I've had to drive on slick tyres! It was really difficult too because the rain was moving around the circuit and so different parts of the track were wetter or dryer each lap! It was really good fun though!"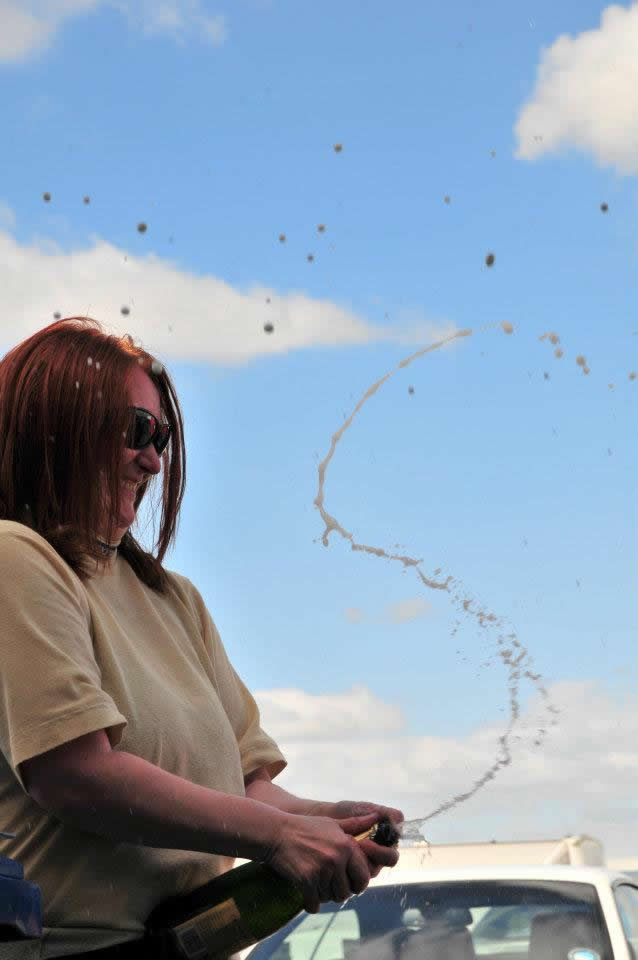 Race three ended up being dry and sunny again, despite thunder and hailstones only an hour or so beforehand! Sarah let rip this race with the championship sown up and a likely change in class coming for the next round at Rockingham, Sarah put in her fastest series of laps of the weekend, smashing her fastest time by another second on tyres that were well and truly past their best!
Sarah said "That felt really good. It's great to leave Thruxton on a high and move on to Rockingham with an increase in power on the cards. I've enjoyed the weekend at Thruxton with progress made yet again. I'm really looking forward to Rockingham. I have to thank everyone at Thruxton, from the Marshalls to the always enthusiastic spectators and also to my team, Andy Dawson and Adrian Franklin for all your hard work. A special thanks this weekend also has to go to my sponsors, TMC Motorsport and all of the members of the Business Supporters Club along with the members of The Scorpion Club who came along to support me.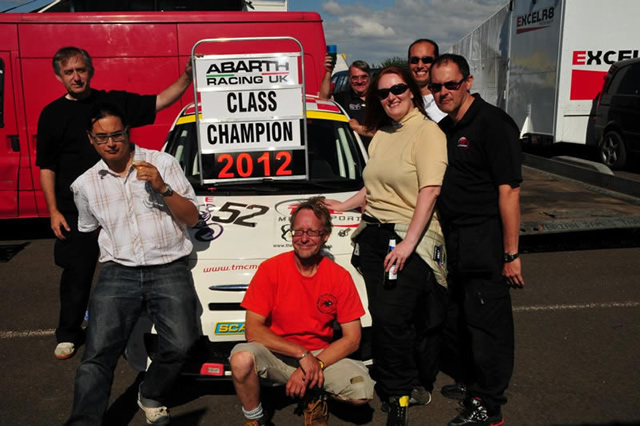 Next round : Rockingham on 1st & 2nd September.