The last 14 months have been a real rollercoaster for me. In October 2011, I had the worst racing accident I've ever had when the Smart 4Two Brabus I was qualifying at Silverstone had a rear wheel failure going around Farm corner at about 110 mph. This put me into two flat spins followed by 7 barrel rolls (the Marshalls counted them!). Fortunately, the car came to a halt the right way up and I managed to get out of the car. I was temporarily blind and had dislocated both shoulders as well has being very battered a bruised everywhere else. As well as being physically injured, I was gutted at my season coming to an abrupt halt as I had been in the running to win the championship and was in 2nd place at that point.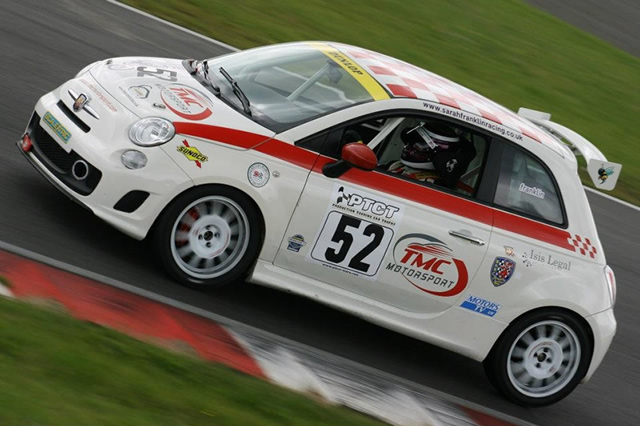 My recovery has been a long one and, to be honest, my left shoulder is still not right and continues to cause me all sorts of problems.

A big thanks must go to several people who were involved in helping sort my shoulders out, particularly Lee Capps (A1 Personal Training), Jutta Costello (Sports Massage Therapist) and Fiona McRae (Chiropractor).
I knew I had to get back into a car as soon as possible but my shoulder injuries caused real problems with putting on a full harness – so I went karting instead! I got into a kart at Daytona in Milton Keynes after about 4 weeks. I didn't get back into a race car until February 2012. Every time this year I've been in a race car I've had to put anti-inflammatory gel on beforehand and go to see Fiona (my Chiropractor) afterwards!
In 2010, I raced my Abarth Assetto Corse in the Trofeo Abarth series which had been planned to run for at least 3 years. Abarth, however, pulled the plug after just one year so I had a race car that had nowhere to race! I was looking for something else to race it in. It was at the Autosport Show that I got speaking to the guys at the BARC and discovered that, with a few tweaks, my car would be eligible for the Dunlop Production Touring Car Championship. I had done one round of the PTCT in 2011 at Rockingham as an invitation class but, with Abarth now producing a road going 695, with a few changes, I could be eligible for Class B.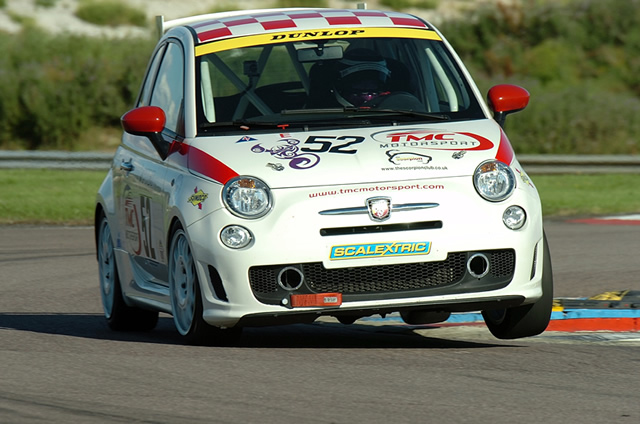 I was also fortunate this year to have a great principle sponsor, Daron Brown of TMC Motorsport. Daron has been fantastic this year and we have developed a great working relationship, culminating in us putting together an Abarth enthusiasts web forum called The Scorpion Club. I was also supported by my usual bunch of Business Supporters (all individually detailed on my website) and want to thank each and every one of them for their continual support.
I never once thought that I wouldn't get back out racing after the accident and I'm pleased to say that, as soon as I got back into my race car, I didn't think about it once – okay, maybe just for a millisecond. I did, however, have a need to get back into a Smart 4Two Brabus as I felt that was something I had to do. I was fortunate enough to be able to do this at Donington when I did one race on a very wet Donington circuit. I only had 3 laps to qualify as I was sharing the car with someone else but managed to qualify 8th out of 21 cars so was pleased – although the car did seem to have an issue with straight line speed. During the wet race, the car kept going into limp mode which could only be resolved by my turning the engine off and on again! At one point, this dropped me back down to 14th but I managed to push on and finish 7th, a result I was very pleased with.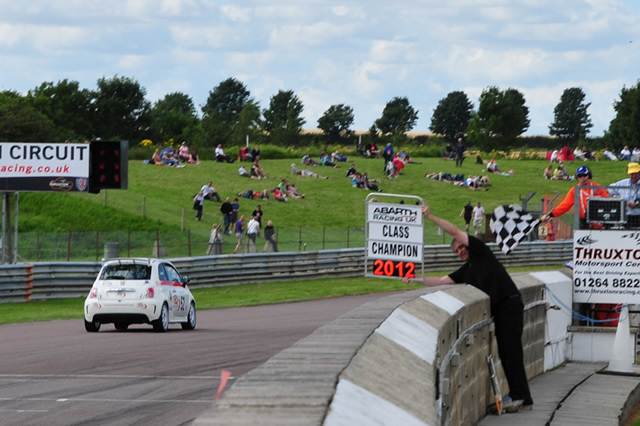 As far as the PTCT was concerned, it was a case of massive ups and massive downs. The biggest down was that, despite the BARC continually promising that other Class B cars would be joining the championship, none ever did. I can honestly say that I think my driving this year has been the best it's ever been, evidenced by the fact that the only people I had to race were the more powerful Class A cars and, on occasion and on circuits where it was more technical than speed (and in tricky conditions such as damp and wet), I beat a few of them! I did, on occasion, also out qualify Class A cars. I heard that some other Class B cars had decided not to join the championship because they had seen the times I was putting in and knew they couldn't beat me! Of particular note would have to be Donington when half of the track was wet and we were all on slicks and Thruxton, when the same happened again and the fastest part of the circuit (Church) was very wet whilst the first half of the circuit was dry. The battles I had with Dan Malone at Donington and Keith Issatt at Rockingham were also memorable! The car ran faultlessly throughout the whole season, thanks to Abarth Racing UK and particularly to my race engineer, Andy Dawson and my fabulous mechanic, photographer, general gopher and hubby, Adrian. Thank you both so much.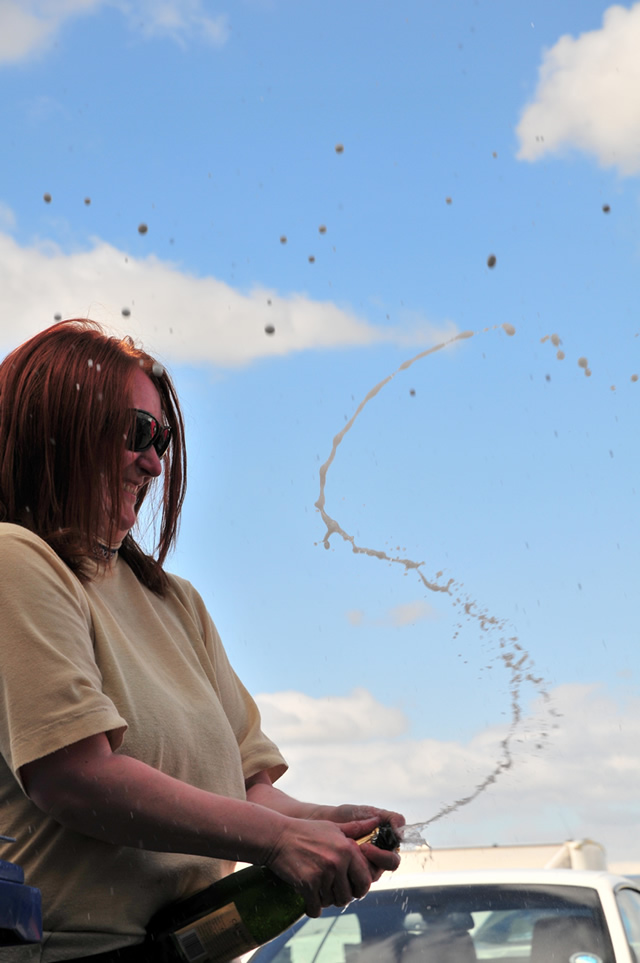 The season ended with my being crowned Class B Champion with 17 wins but that didn't really seem important. Quite hurtfully, I got accused of 'pot hunting' when all I really wanted was to be able to race a car which I love and improve my driving skills – both of which I managed to do. Who else entered the races was something completely out of my control yet several people thought it was okay to make snide comments or just completely overlook the achievements that I made. Fortunately, I race because I love it, not to please other people or get their approval.
On a personal and business level, I had a great year. I spent a long weekend in Glasgow for a business conference which I thoroughly enjoyed and which inspired me in so many ways. I appeared on the new series of Blockbusters! I had a fantastic break with some friends to Dublin and then a trip to Monza in Italy later in the year. 2012 also marked the 50th anniversary of the British Women Racing Drivers Club and I was thrilled to be nominated for the third time for a GoldStar.
So, that's the end of a real rollercoaster of a year and I am now looking forward to 2013 and everything that it brings… whatever that may be!