Expectations were high for the first round of the Michelin Clio Cup after a winter of hard work from Sarah and the Westbourne Motorsport team. Sarah was back in her own car, Tatanga after a rebuild during 2015.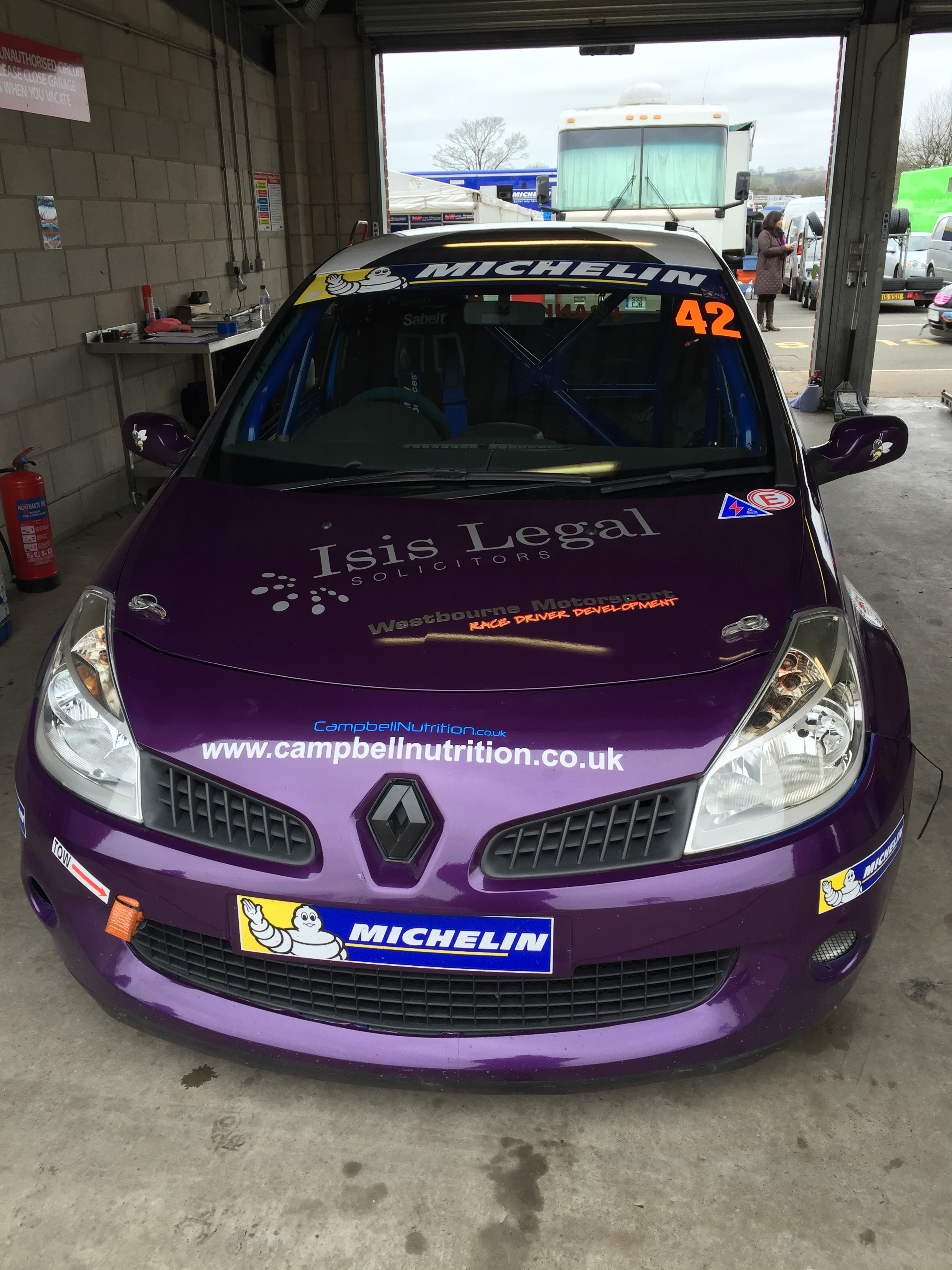 Qualifying went well with Sarah putting in two laps faster than anyone else, giving her pole in both races by over 0.3 seconds.
The start to race 1 didn't quite go according to plan and Sarah got far too much wheel spin off the line, resulting in her dropping to second. Harrison, who was the vice champion in 2015, got in front and Sarah could do nothing other than stay with him. Fortunately for Sarah, Harrison had some issue going up Clay Hill later in the race which enabled Sarah to get by, take the lead and win the race.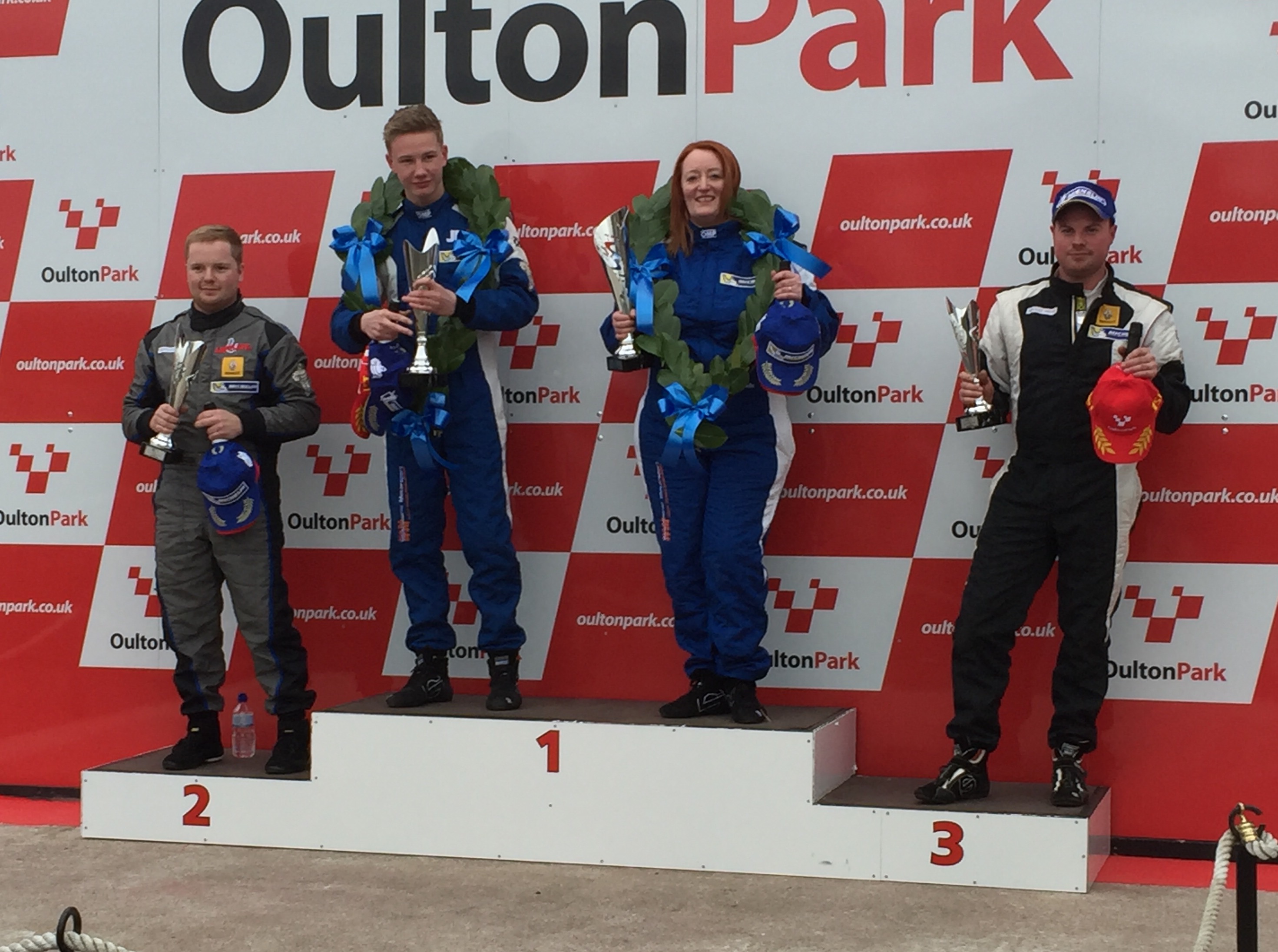 Race 2 and Sarah got a much better start which lead to a lights to flag victory along with fastest lap.
So with two pole positions, two wins and one fastest lap, Sarah takes the lead in the championship.