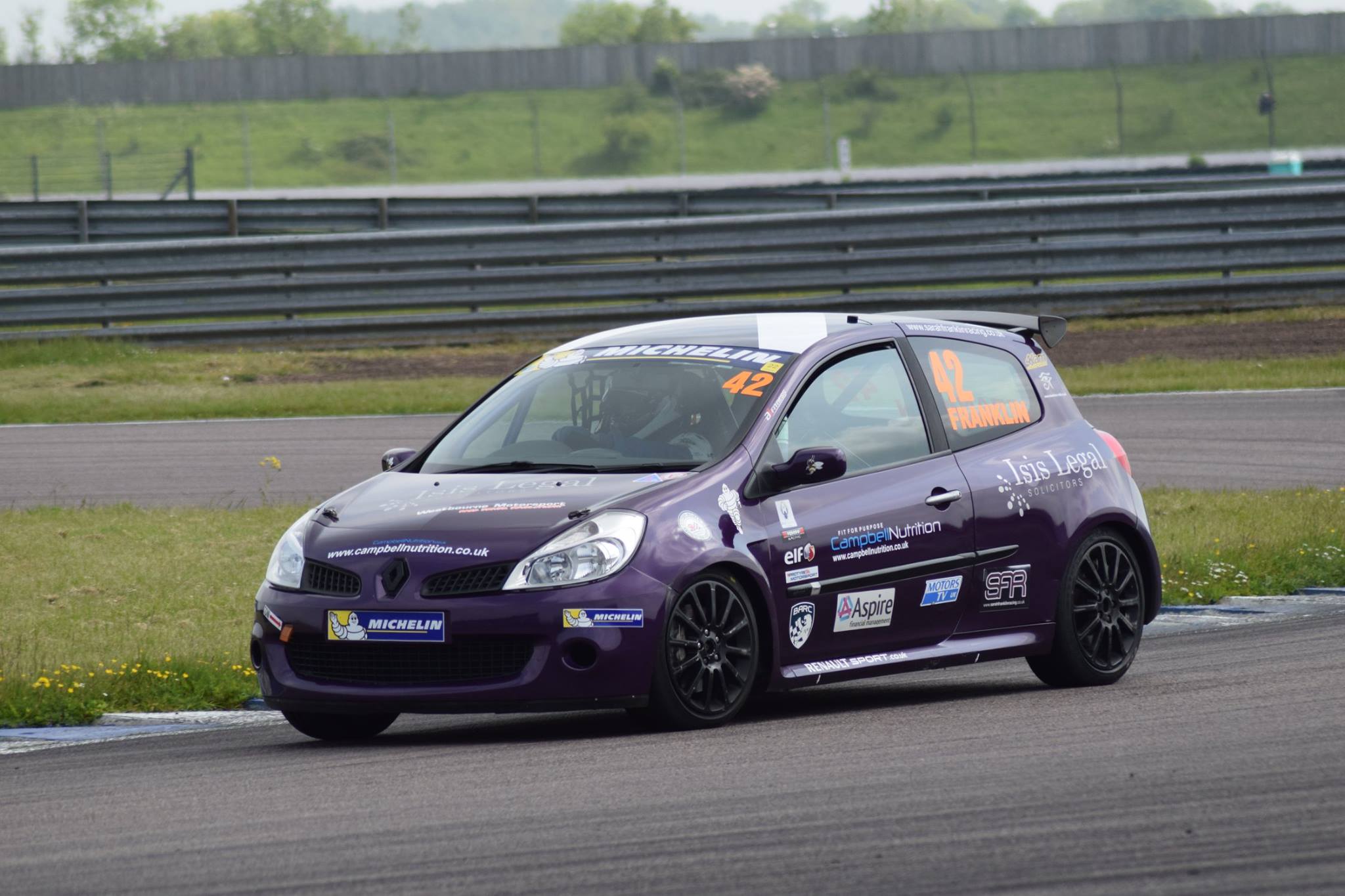 Friday testing went well but Saturday qualifying was difficult with Sarah finding it hard to hook up a good lap, leaving her 3rd on the grid for Race 1.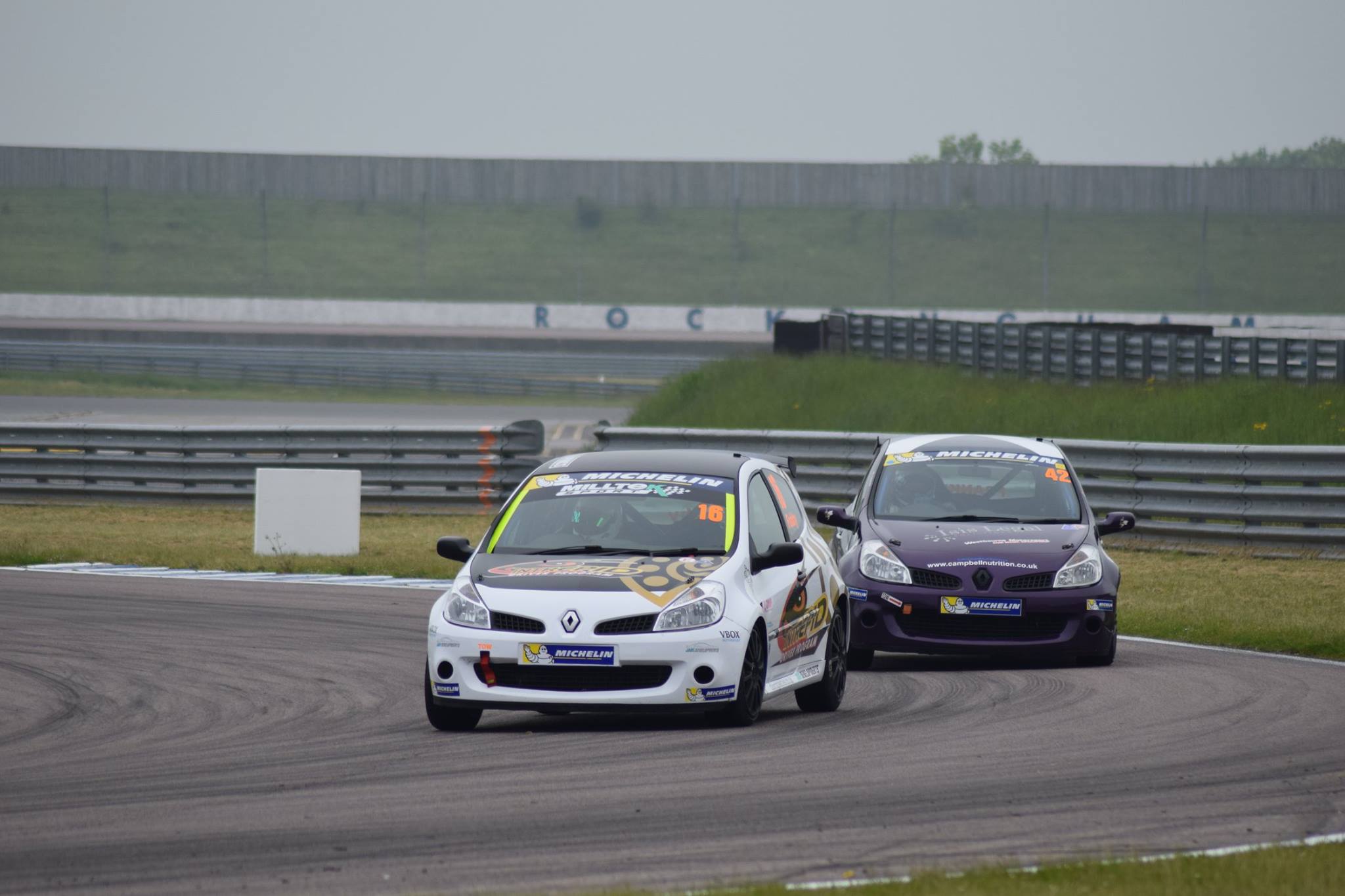 One thing Sarah particularly worked on during Friday testing, however, was her race starts. This proved to have been very useful and Sarah got an amazing get away in race 1, getting past Fabby before the first corner. Sarah held it tight into Deene but Fabby decided to go up the inside of her, exceeding track limits, to take the place back. Sarah then tucked in behind Fabby and managed to get by him on lap 7 when he appeared to miss a gear. Sarah then turned to pursuing Harrison and was gaining on him by about 1/2 second each lap but ran out of laps so had to settle for second, crossing the line just 0.8 behind Harrison.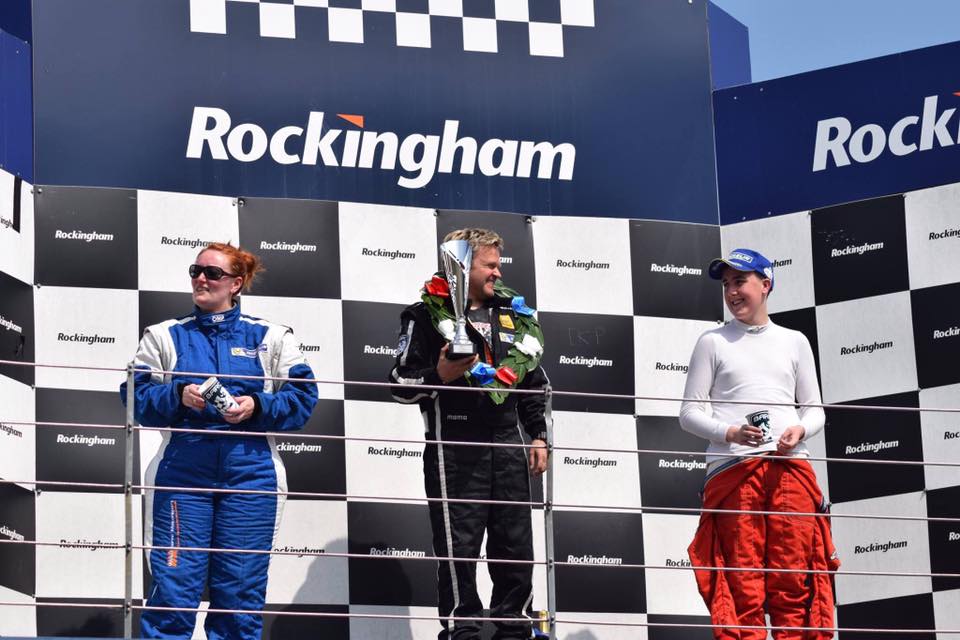 Race 2 was even more eventful. Sarah again got a fabulous start and passed Fabby into 2nd by the first corner. Sarah was holding second place until lap 6 when Fabby hit her square on in rear going into Deene, pushing her wide and he was then able to come up the inside. Sarah tucked back in behind to pursue when, two laps later, she had an electrical fault which caused the car to lose all power and left her stranded on the outside of Pif Paf and with a DNF.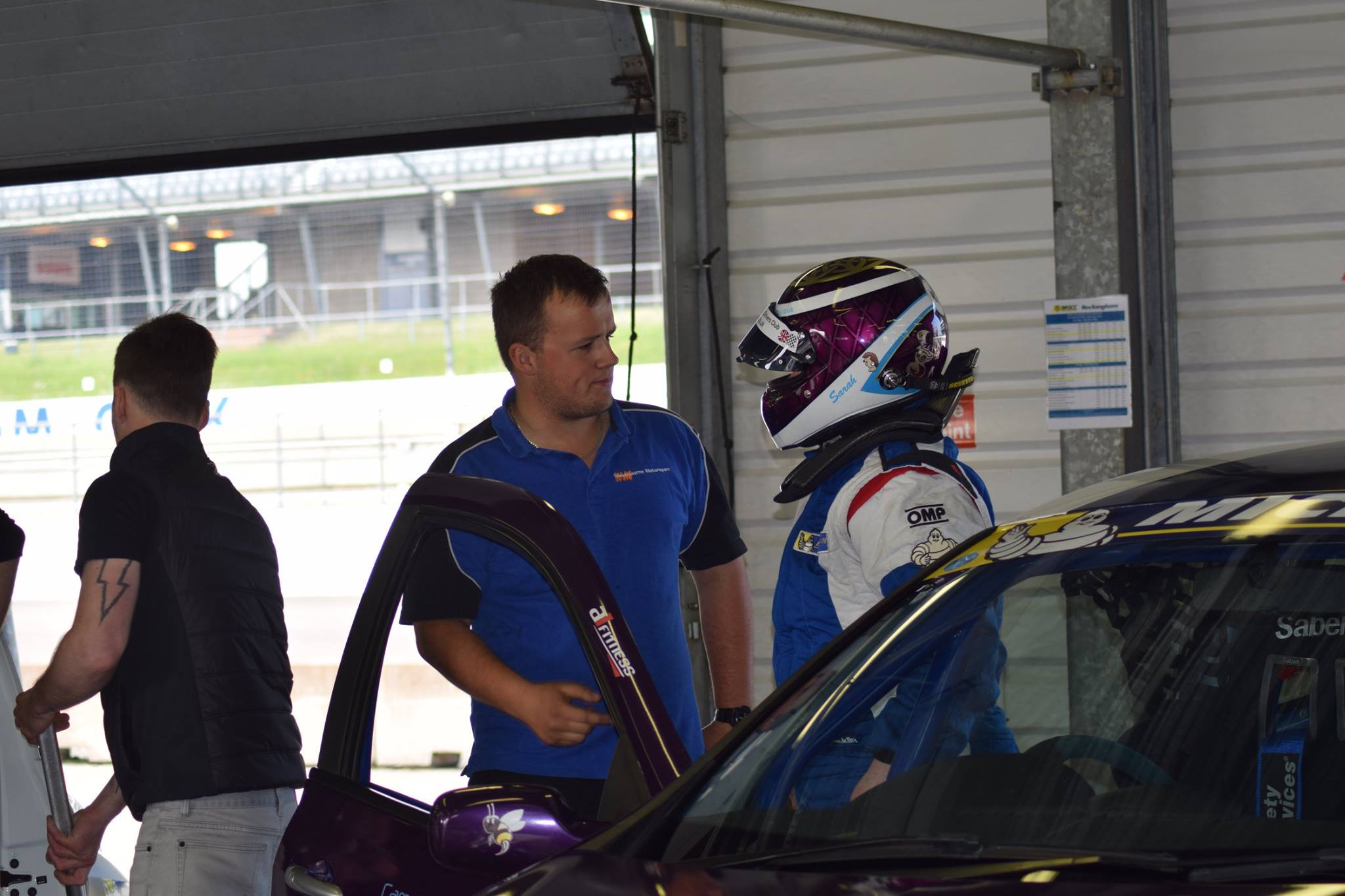 "That wasn't the best race weekend I've had" said Sarah, "but there were lots of positives to be taken from it. I've had a second camera fitted to the car this weekend which has meant there's nowhere to hide and my driver coach, Ed Pead has already discovered a couple of things to work on for the next round."
Next round : Brands Hatch 25th/26th June