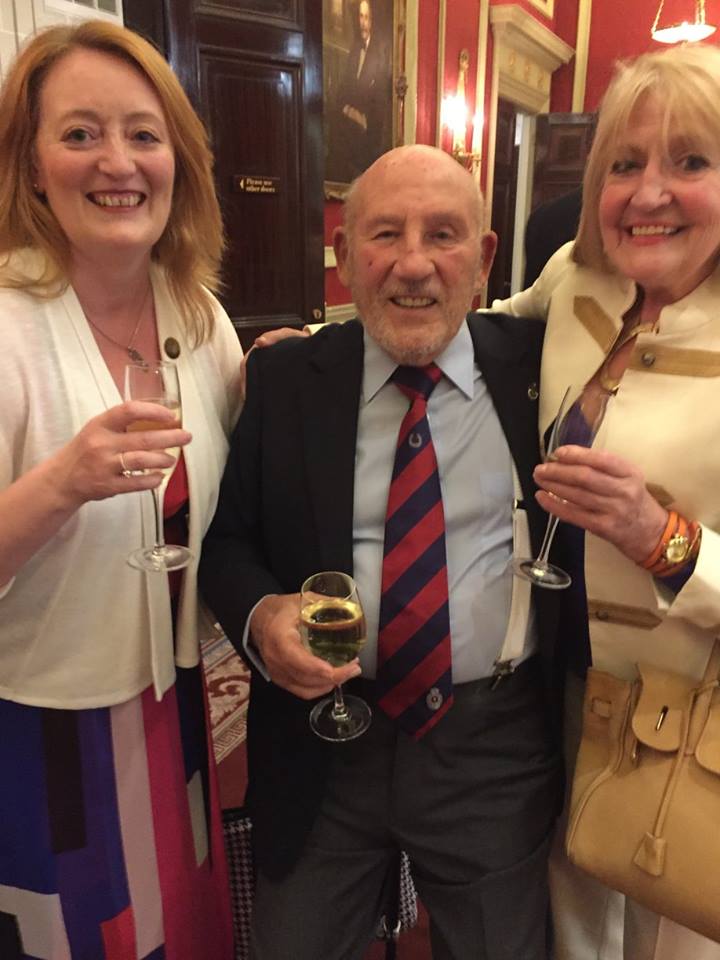 The champagne reception was followed by a fabulous meal and Louise Goodman spoke to several inspirational women in the audience throughout the evening.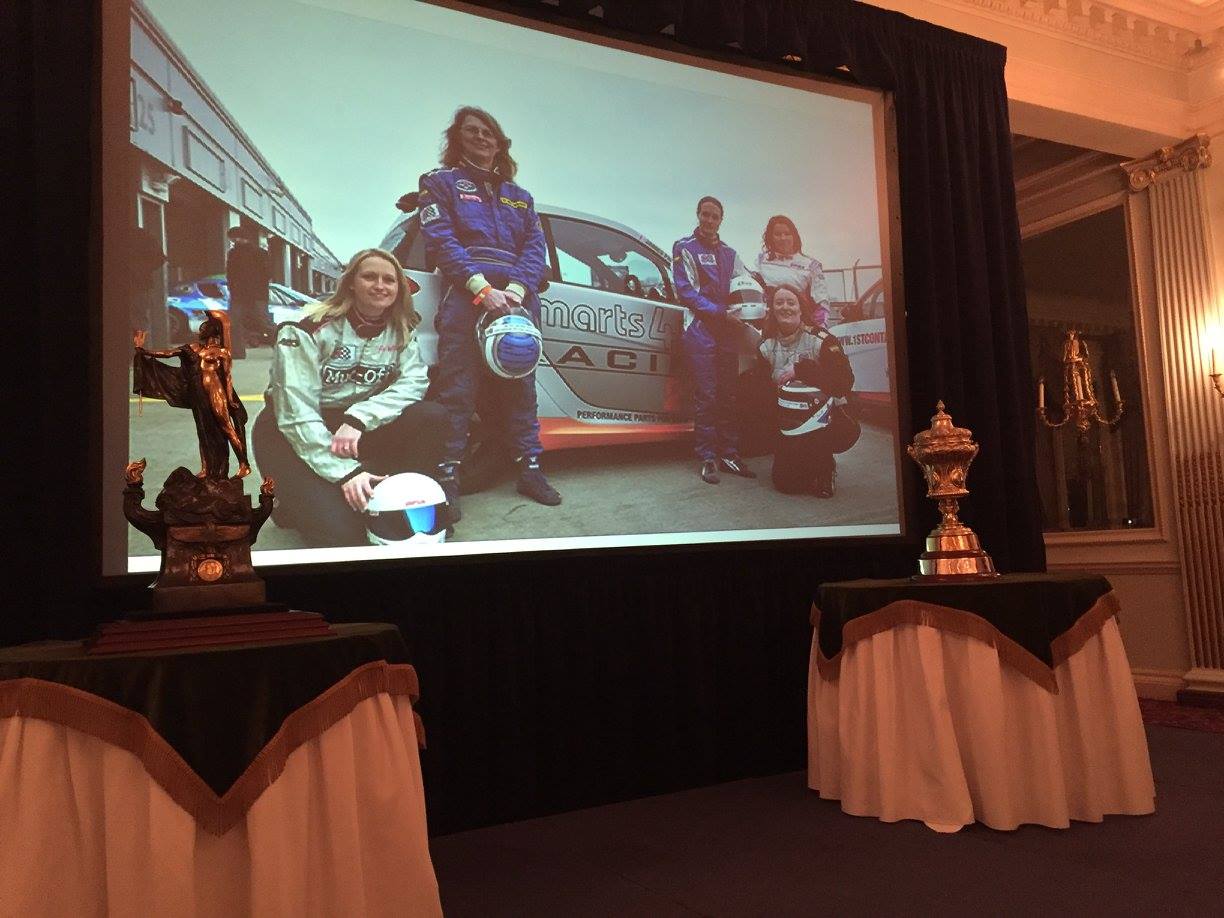 Sarah was very surprised to see herself on the slide show from her days in the 4Two Cup!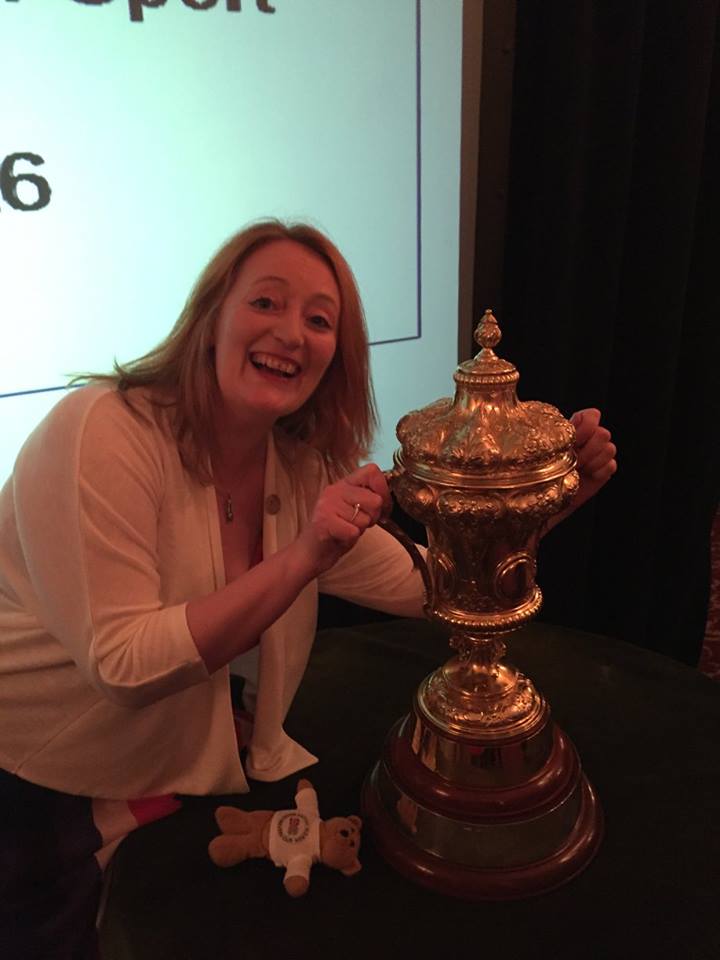 She also got her hands on the British GP F1 trophy!
A fabulous evening was had by all. It's great to see so many women doing great things in motorsport, be it as drivers, mechanics, engineers, team bosses, marshals, photographers and journalists.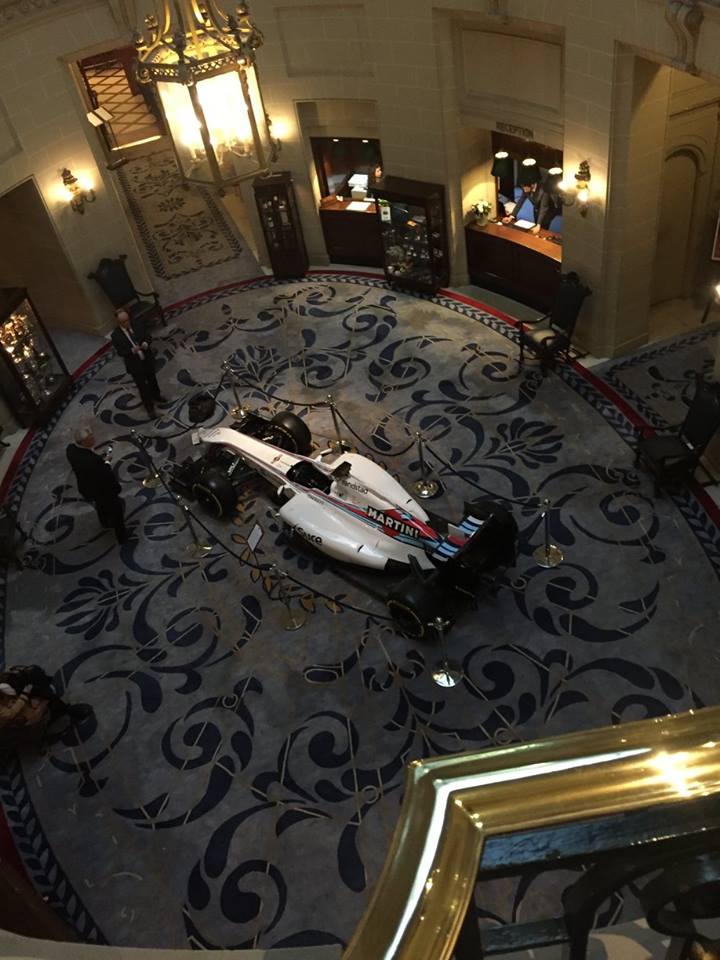 ...and what an amazing venue.