Sarah has always liked the flowing North Yorkshire circuit at Croft so went along on the Friday expecting great things and hoping that the brake issues that had plagued her weekend at Brands had gone.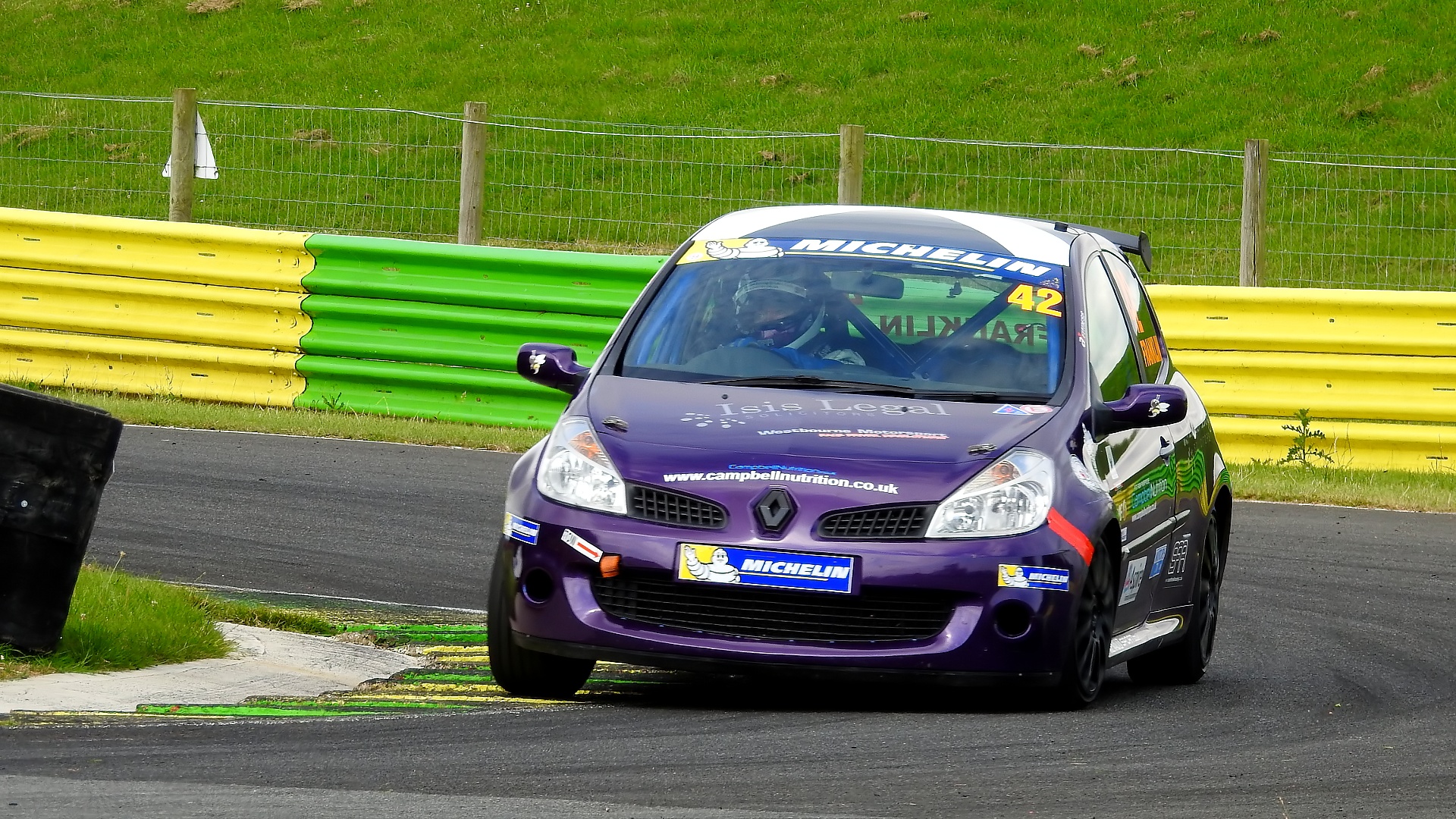 Fortunately, Westbourne Motorsport had done their usual fantastic job and the car felt great, even though the weather was incredibly hot which made things difficult. Sarah went out and started making progress in each of the sessions. The only issue was when the gear lever came off in her hand during the last session!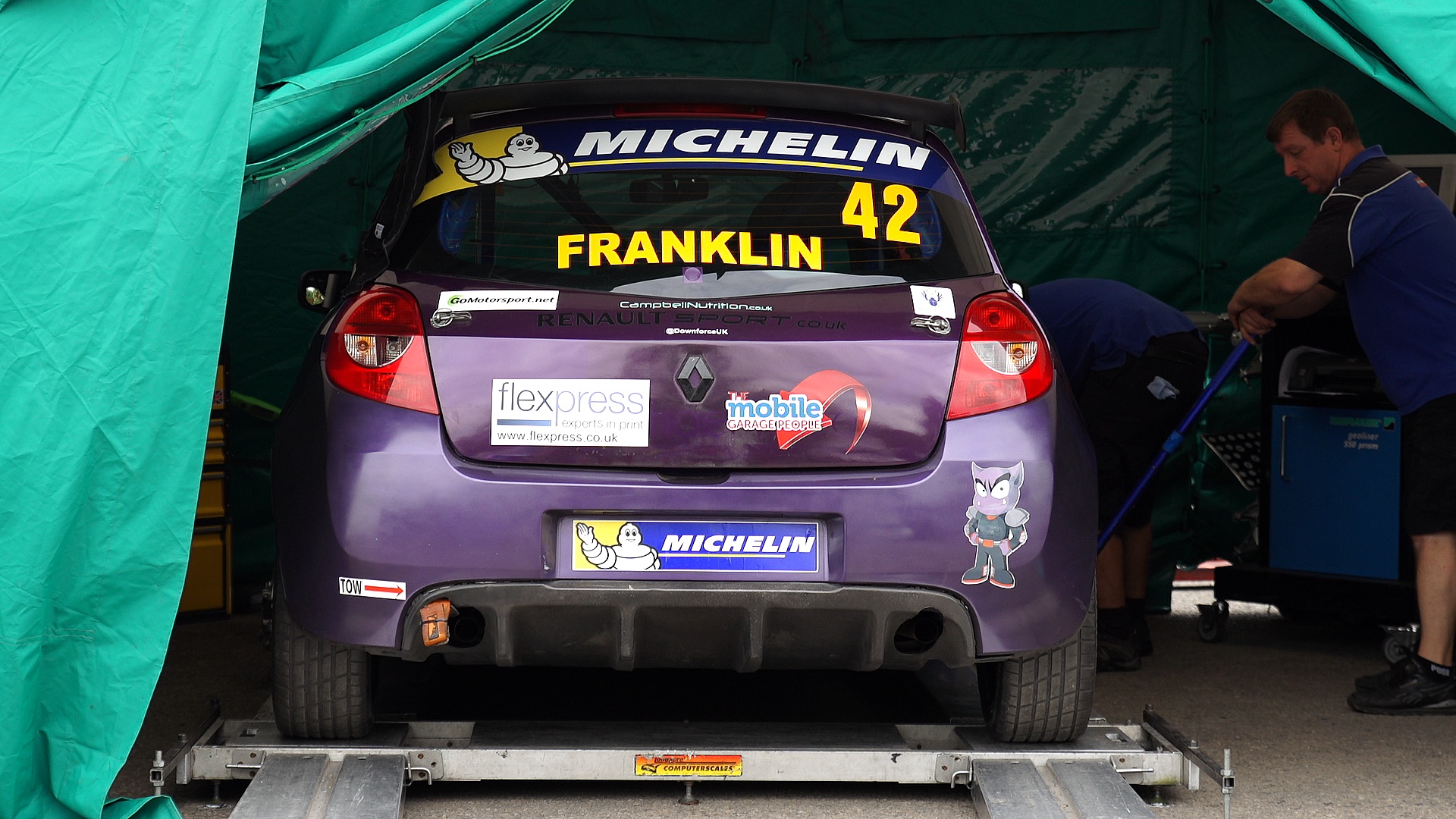 Qualifying on Saturday morning and Sarah started to put in some decent times but unfortunately hit the tyre wall which meant she had to settle for P4 on the grid. Not the start she wanted.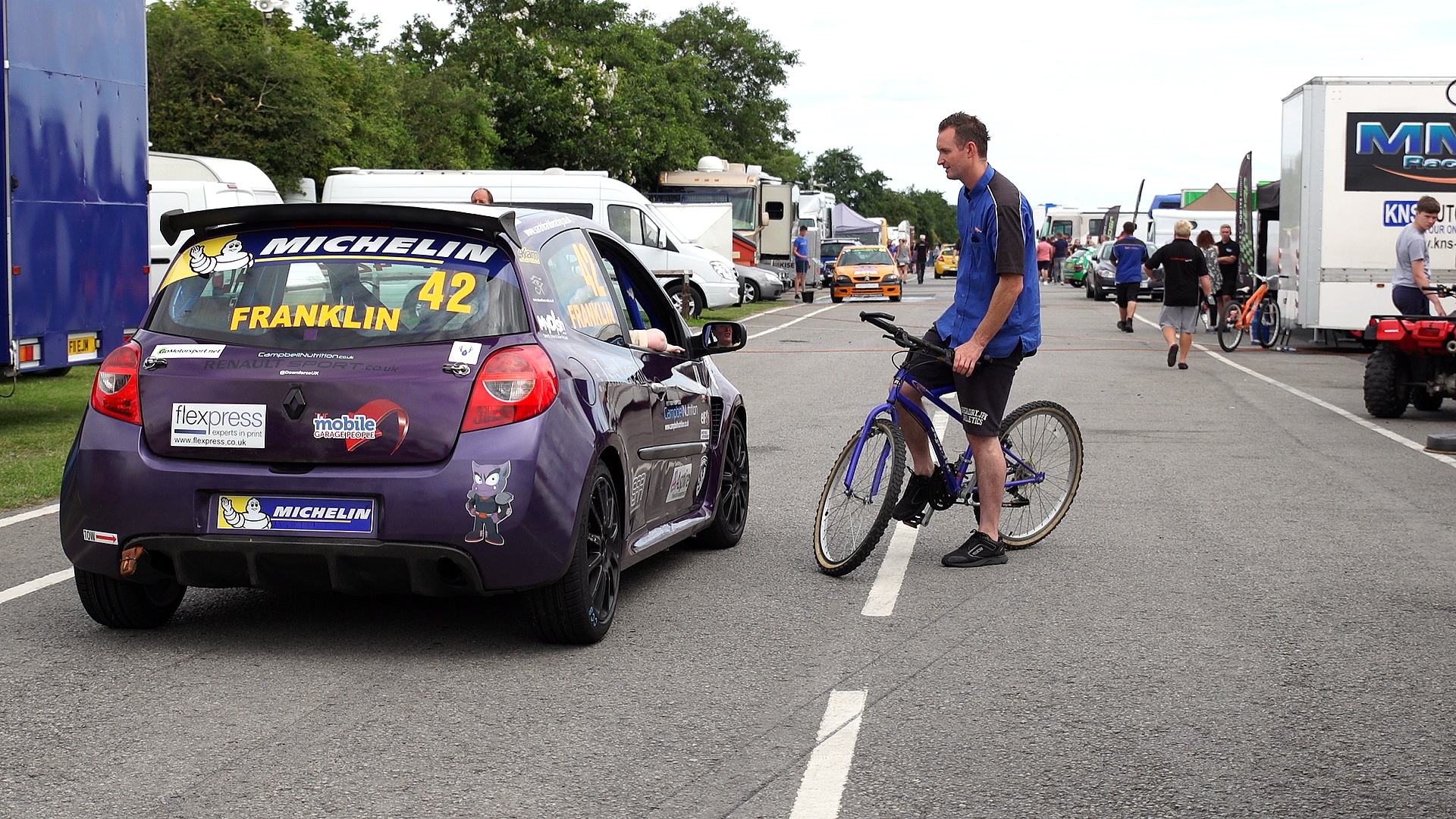 Race 1 was on Saturday afternoon. Sarah got a great start and was briefly up to P2, but she was on the outside for the first corner so had to slot into P3. She then got brake tested into the chicane, causing her to lose momentum and then was pushed wide on the straight, ending up with 2 wheels on the grass which meant she dropped down to P4 again. She then started in pursuit only to lose 4th gear! Sarah continued having to go from 3rd gear to 5th and then she started to lose 2nd gear too. Despite this, Sarah held on and finished the race in P4, but some 14 seconds down on third place.
"I really can't believe my luck at the moment", Sarah commented. "The last four races now have been spoilt due to various car issues - electrical, brake and now gearbox. Hopefully that's me done now and I can get back on to the podium again!"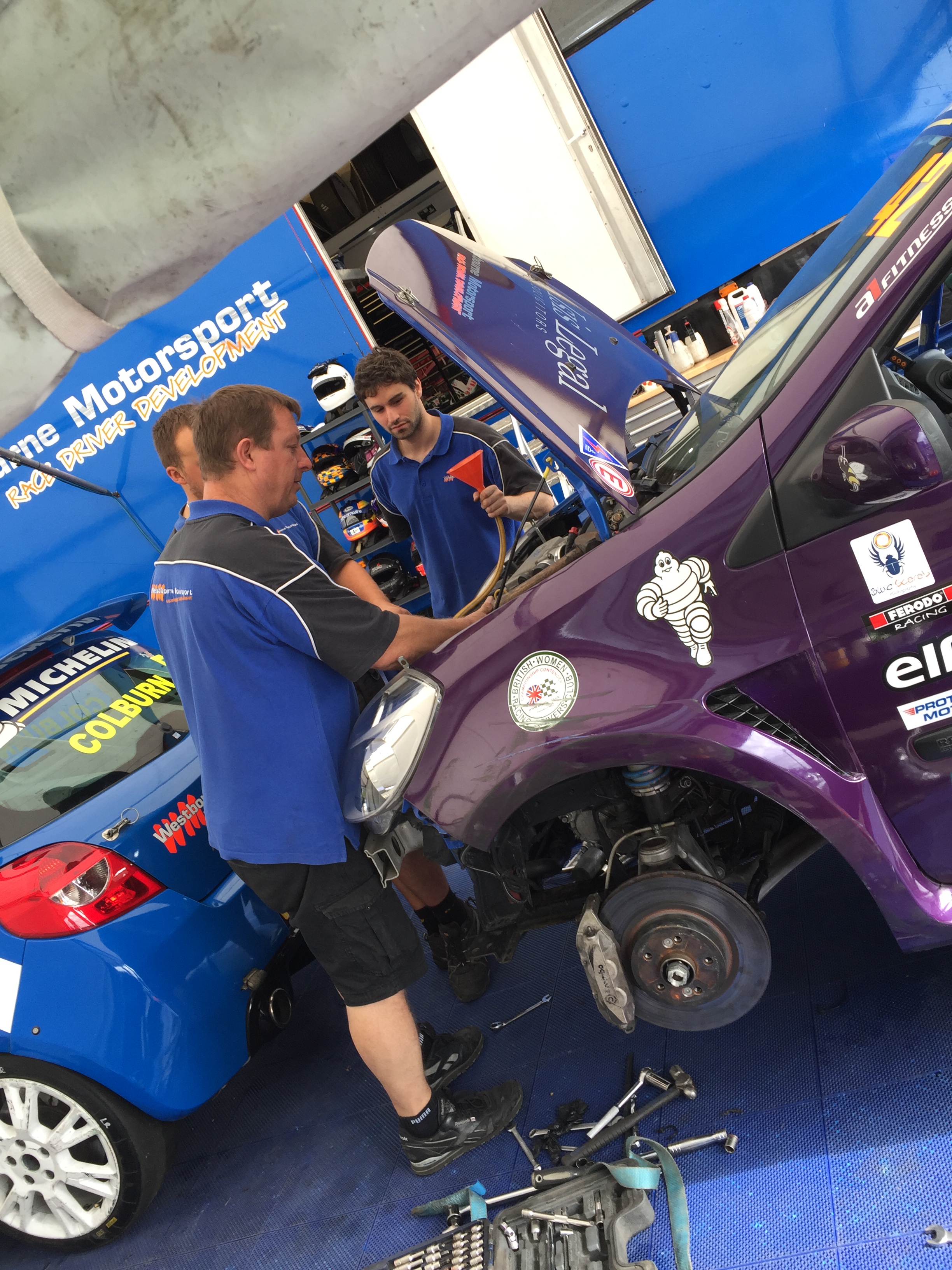 The Westbourne guys worked hard overnight to fit a new gearbox so Sarah lined up for Race 2 on Sunday afternoon ready and raring to go. Again, she got a fabulous start and into P3. A bad exit from the final corner on lap 3 meant she lost that place into Clervaux. The rest of the race was spent pursuing the top 3, getting closer on some laps and losing some time on others but, with less than a second per lap between the cars, Sarah had to settle for P4 again.
Sarah reflected "It's very frustrating when you know the pace is there but for various reasons, some car related and some driver related, it doesn't work out. Hopefully we've now put the car issues behind us and can move forward to the next round."
Next stop : Anglesey - a track Sarah has never been to before!