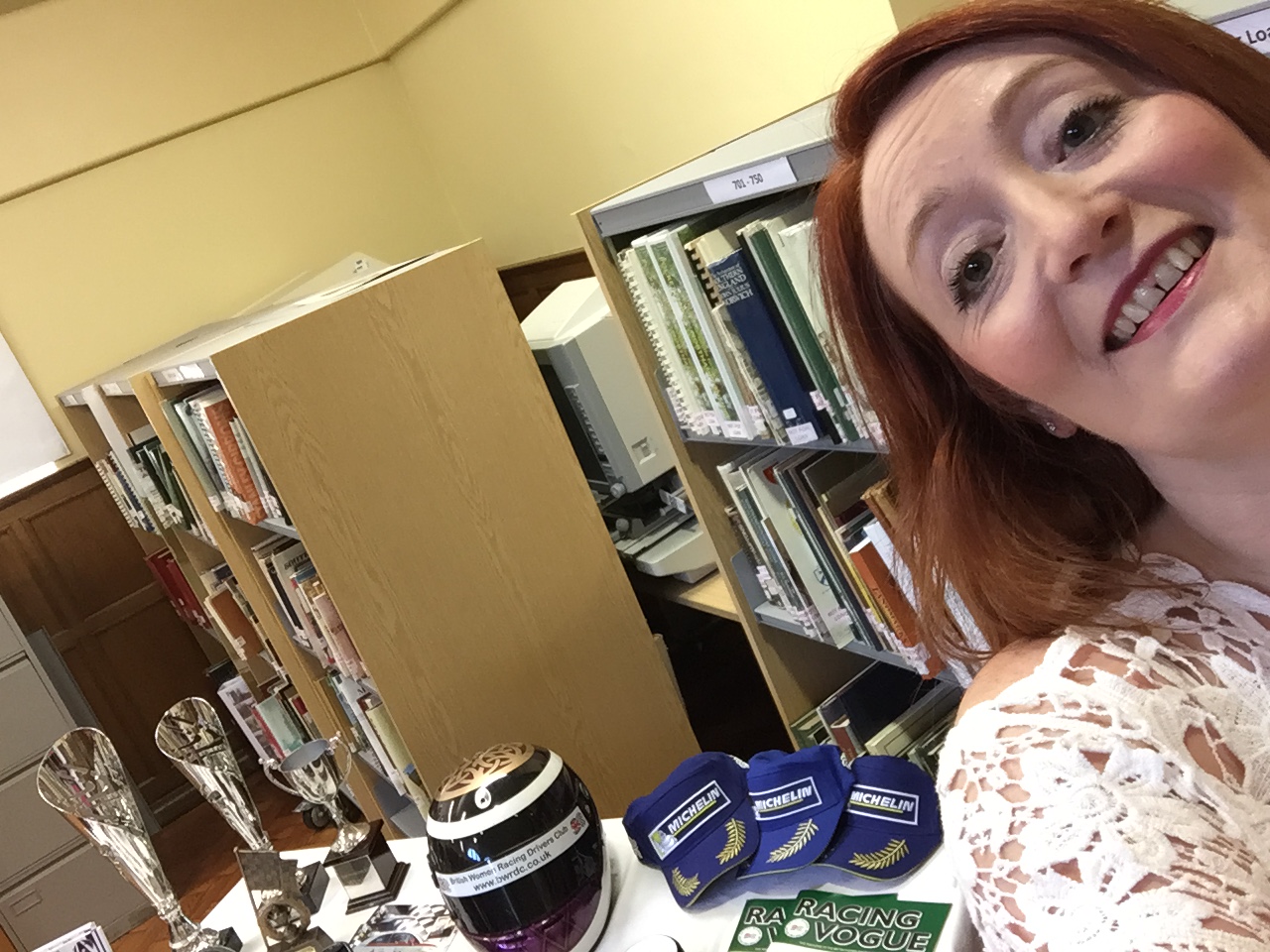 As a bit of a bookworm herself, Sarah spent a lot of time at the library when she was younger so she jumped at the chance to help them raise funds for local projects.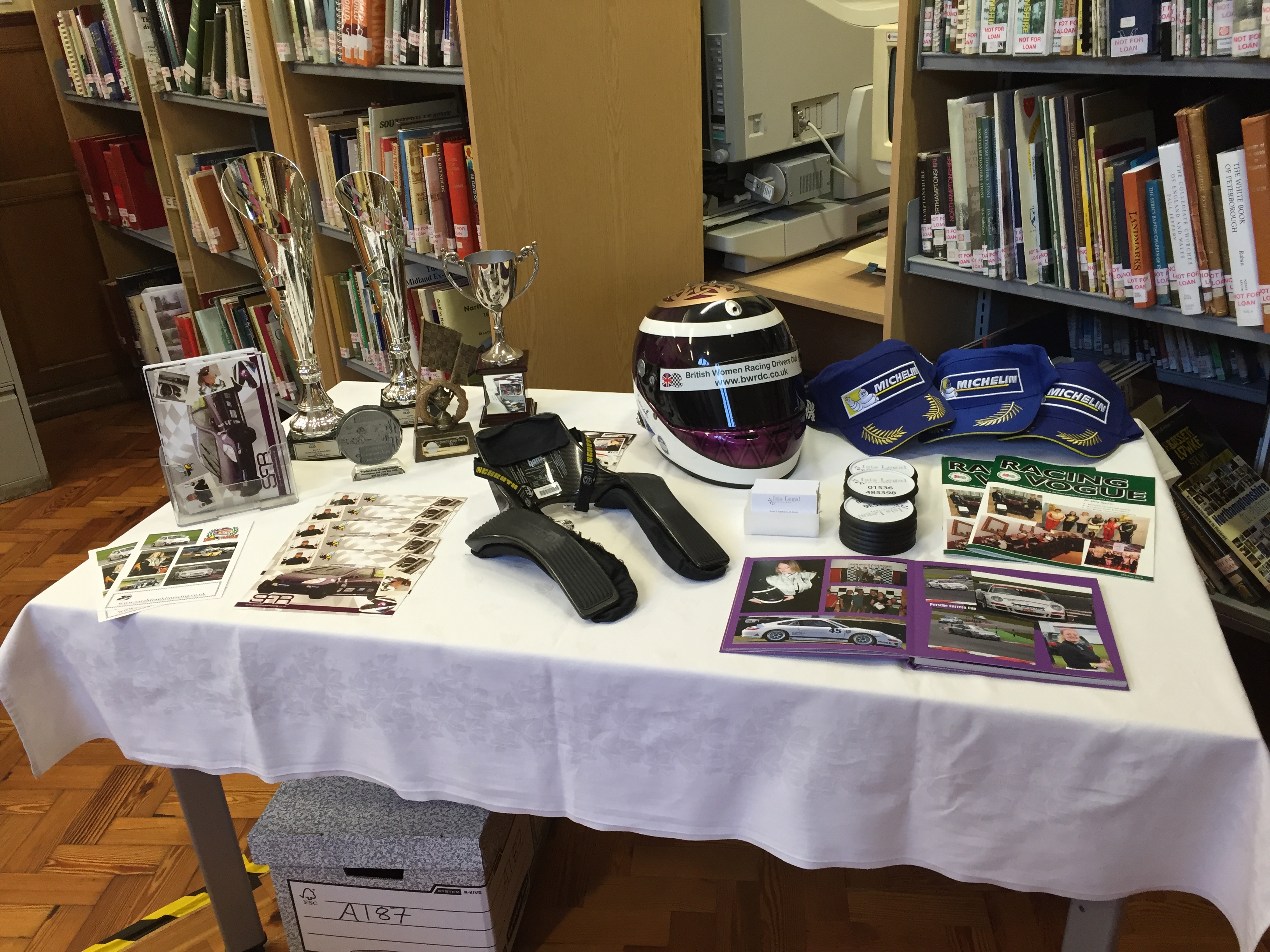 Sarah was really pleased to have a full house of all ages come along to hear about her life, where she came from, who were (and are) her inspirations, how she got into motor sport and her progress in this so far.
Many people stayed after the talk to ask Sarah questions and have a look at some of the items she had brought along, including her helmet, HANS device and trophies.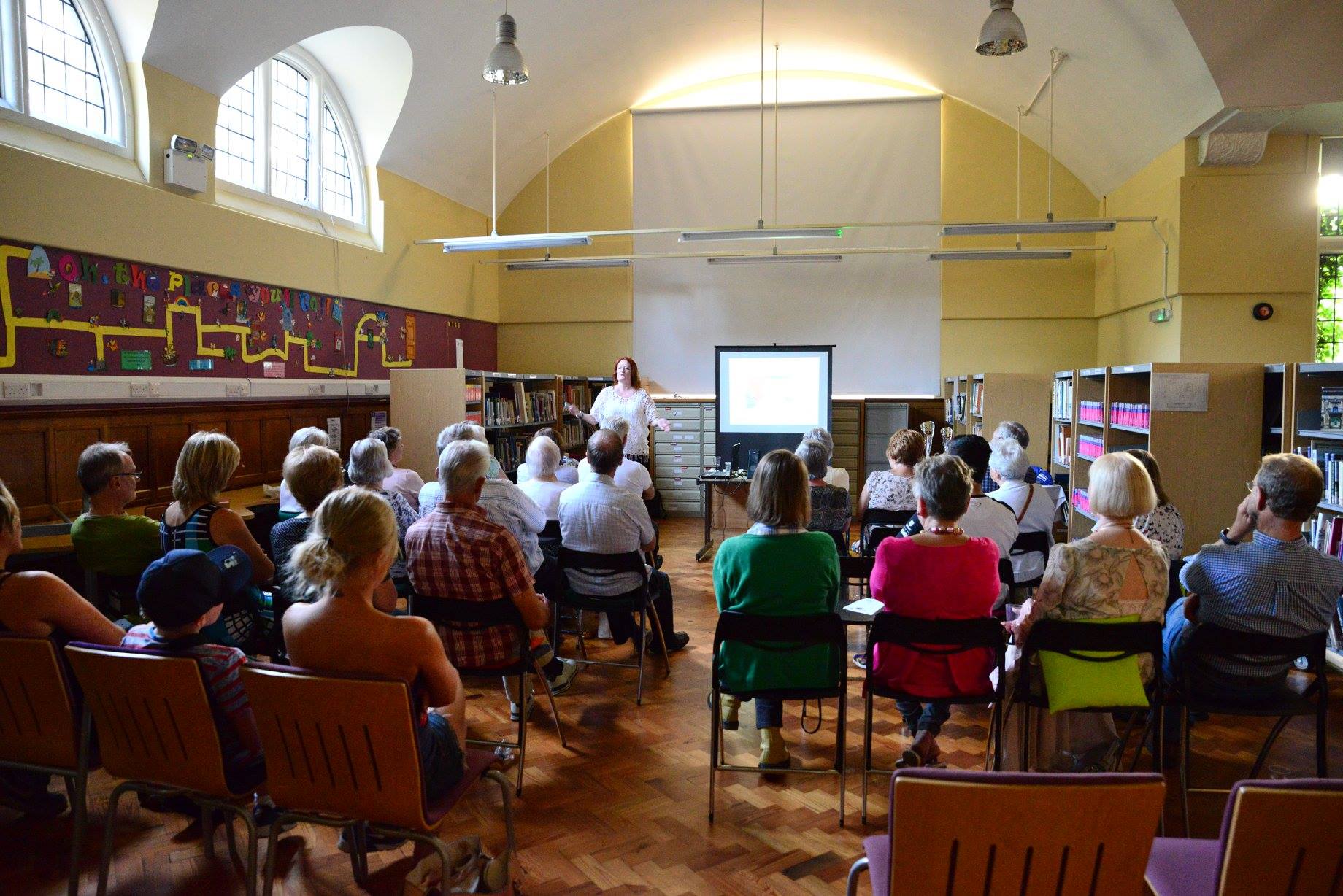 Sarah received a lovely thank you note after the event from the Chair of Kettering Library Friends, Pauline Goodman saying 'Everyone there enjoyed hearing your experiences. Some of the videos you used were awesome. Young Josh was a very happy boy when he left after he'd talked to you - looks like you've inspired another youngster to consider motor sport as a career.'
Seems like a good evening was had by all.