Having taken the leap up to the race class for 2017, Sarah had only had one days' testing this year so the race weekend was always going to be a tough one with many of her fellow competitors already having a year of racing in the Clio Cup car under their belts.
Sarah's new car arrived at Silverstone on Thursday evening looking fabulous in its new livery: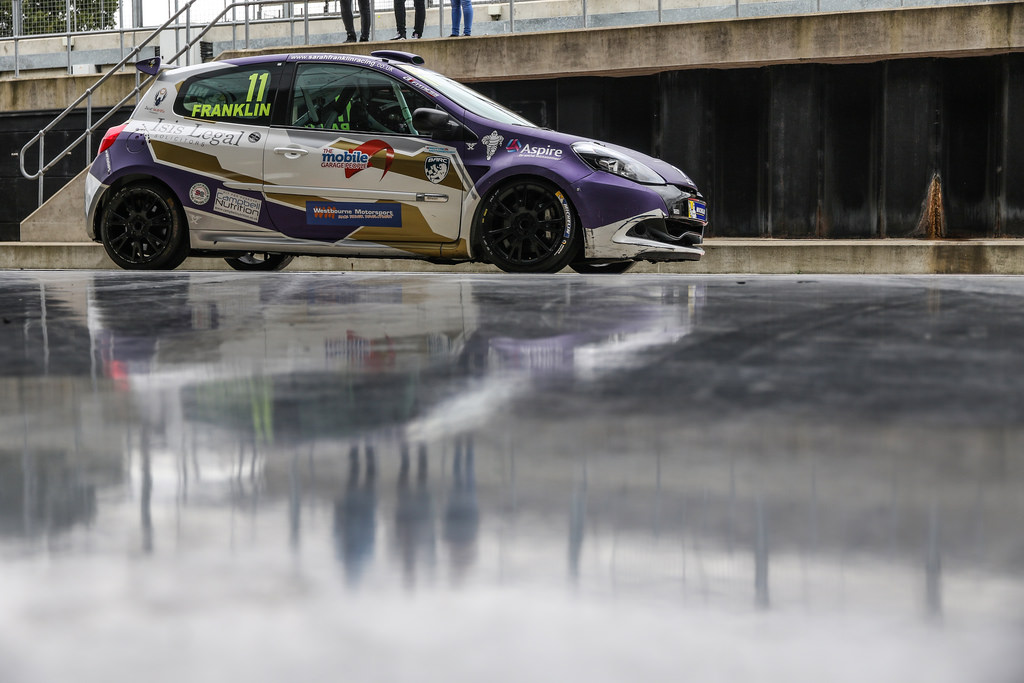 Friday comprised two 40 minute and one 30 minute test sessions. Sarah knew she had to make them count so, working closely with her driver coach, Ed Pead and the Westbourne team, Sarah went out to get some mileage done and to start really pushing the car and finding out what it can do. Sarah's lap times were falling every session and Sarah was feeling happier with the car all the time.
'It's so different with the slick tyres and sequential gear box. This is a proper full-on race car and I'm loving finding out what it can do! I know there's a lot more to come and that this year is very much going to be a learning one for me but I'm really happy with the progress we've made today.'
Saturday saw one free practice and qualifying. With just 20 minutes to qualify, Sarah was happy with P7. 'I need to learn how to get the heat into the slicks quickly so I can push the car earlier so there's definitely work to do but I again went quicker than yesterday so I'm happy with the progress made.'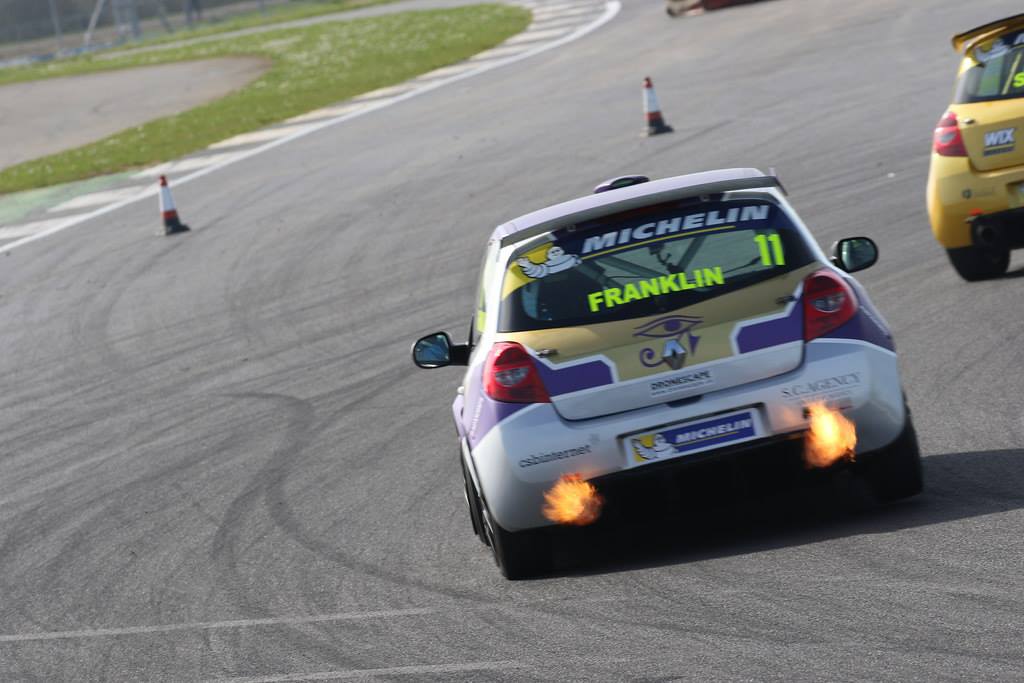 Race 1 was on Sunday morning. Sarah was a little nervous, having never done a race start in this car! The start, however, went well and she remained with the pack until the cold rear tyres caught her out going into Brooklands for the first time, sending her backwards - but fortunately avoiding the kitty litter! Sarah got back on it but now had to pass all of the road series cars that had gone by her whilst she was pirouetting!
Sarah got past all of the road series cars fairly swiftly and then tried to make some in roads on the race cars, one of which she had in sight (Billingsley) but couldn't quite get to before the 18 lap race was over, leaving her in P5.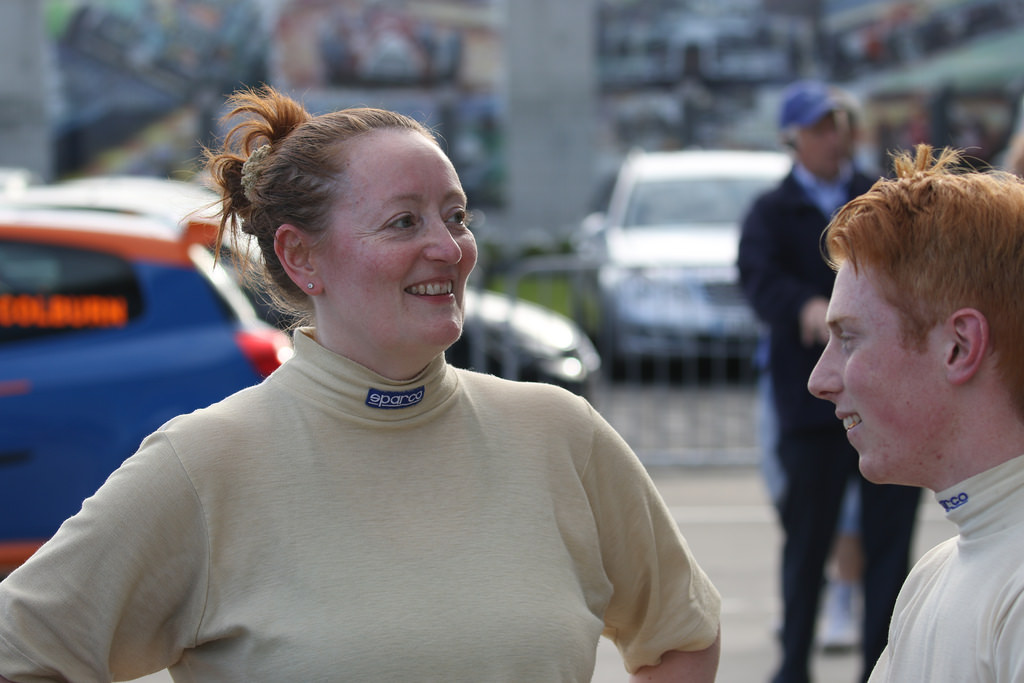 Race 2 saw Sarah get another great start and this time, she kept with the pack for the first lap. Colburn spun off at Luffied but Sarah knew he would be back on track and hot on her trail soon so she pushed hard and retained P6 by the end of the race and achieved the fastest lap she had done all weekend.
'I'm really pleased with the progress I made this weekend. I still have some time to find so I can be with the guys at the front but hopefully that'll come soon if we keep making good progress each race weekend. I'm loving driving the Clio and now starting to get a feel for what it can really do! I have to give a huge amount of thanks to my driver coach, Ed, to the Westbourne team and to all of my sponsors without whom I would not be here! I'm now really looking forward to the next race weekend at Croft!'