Sarah and the Westbourne Motorsport team travelled to North Yorkshire for the second round of the Michelin Clio Cup at Croft last weekend.
Friday testing went well with Sarah chipping away at the times every session out and getting more and more to grips with the car and what it can do.
Qualifying was Saturday morning. Sarah was hoping for a time in the 1:36's so was really pleased to put in a 1:35.98 which put her 7th on the grid, ahead of the much more experienced Jon Billingsley.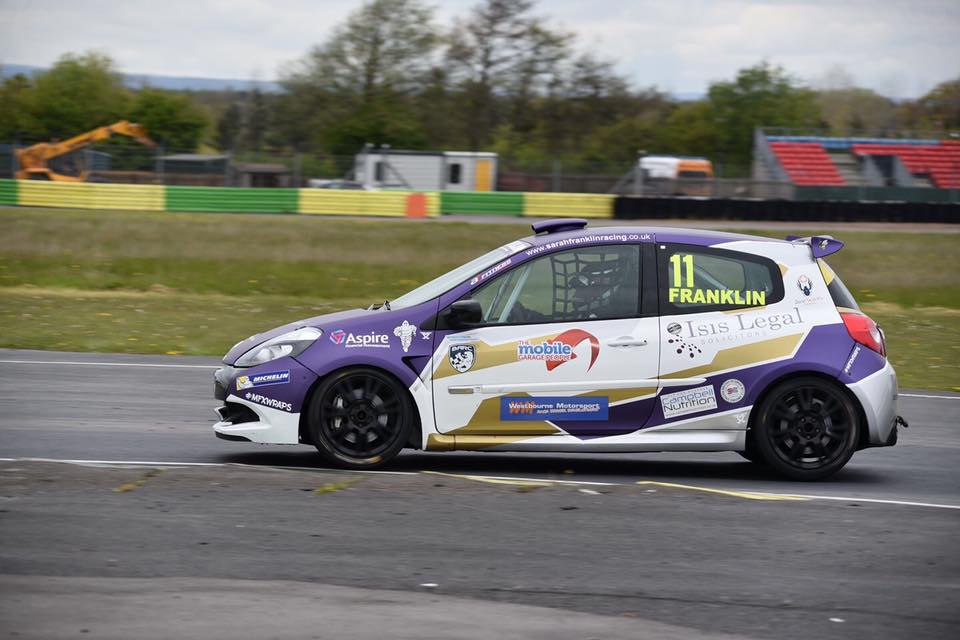 Race one and Sarah got a great start and kept with the pack for the first couple of laps and, more importantly, pulled away from Billingsley throughout the race, finishing a solid 6th place.
Sarah commented after the race. 'I'm really pleased with that result. My times are getting better all the time as I get more comfortable with the car. I don't quite have the pace yet to keep with the top 5 guys - but I'm working on it!'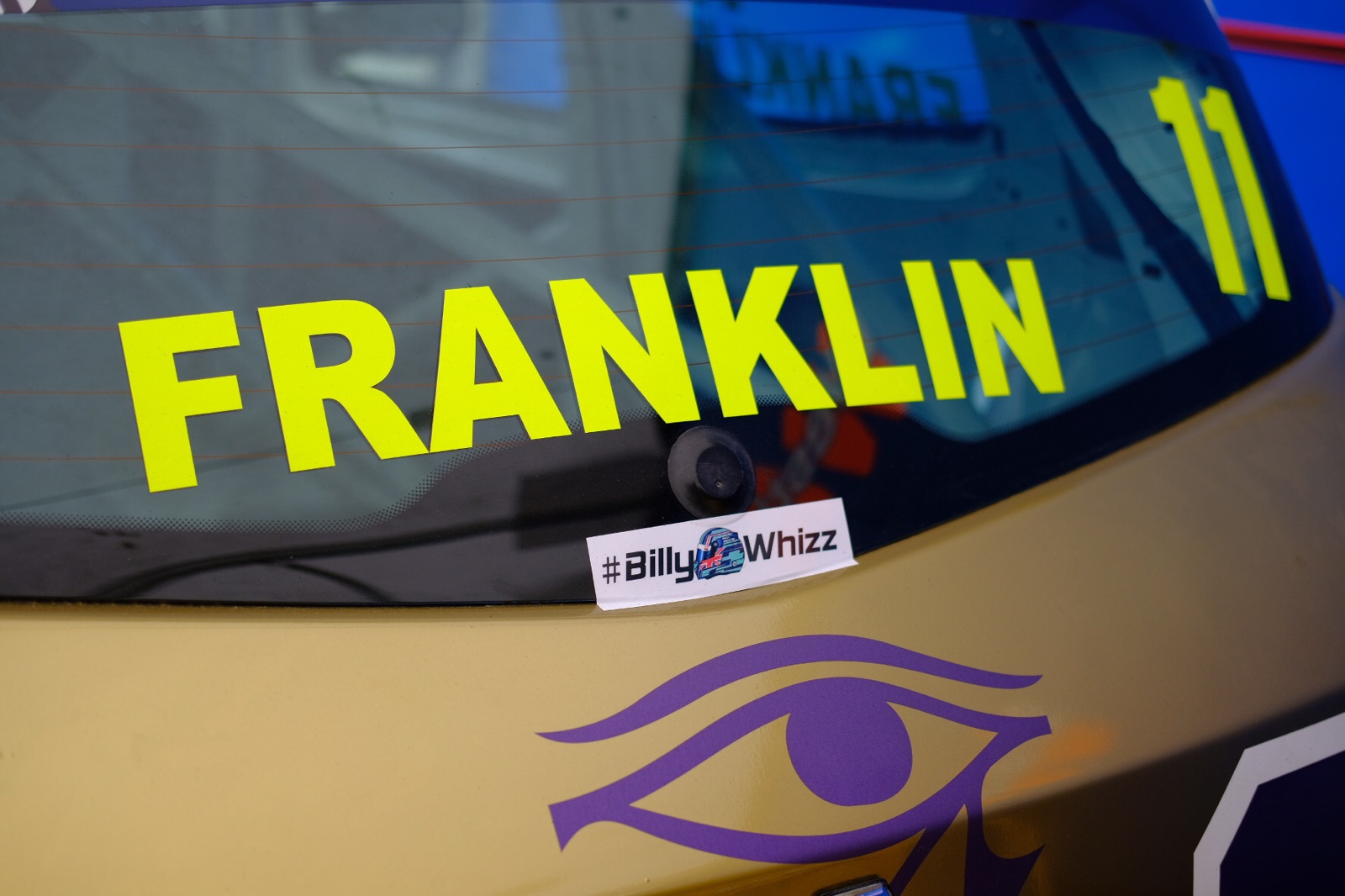 Race 2 was on Sunday afternoon. Sarah started 8th and was ready to build on what had already been a positive weekend. Unfortunately, the car decided differently and there was an electrical fault at the start which meant Sarah got a REALLY bad start, being overtaken by most of the road series cars. Sarah made her way through the road cars fairly swiftly and had Billingsley in her sights but then she made a mistake into the last chicane, clipping the tyres on the inside of the corner and meaning all the road cars again went by her! Sarah again made her way back through the road cars but was, by then, too far behind Billingsley to be able to make any further progress - but with a DNF of Tyler Lidsey and a DNS of Nick White, Sarah still managed to pick up a 6th place.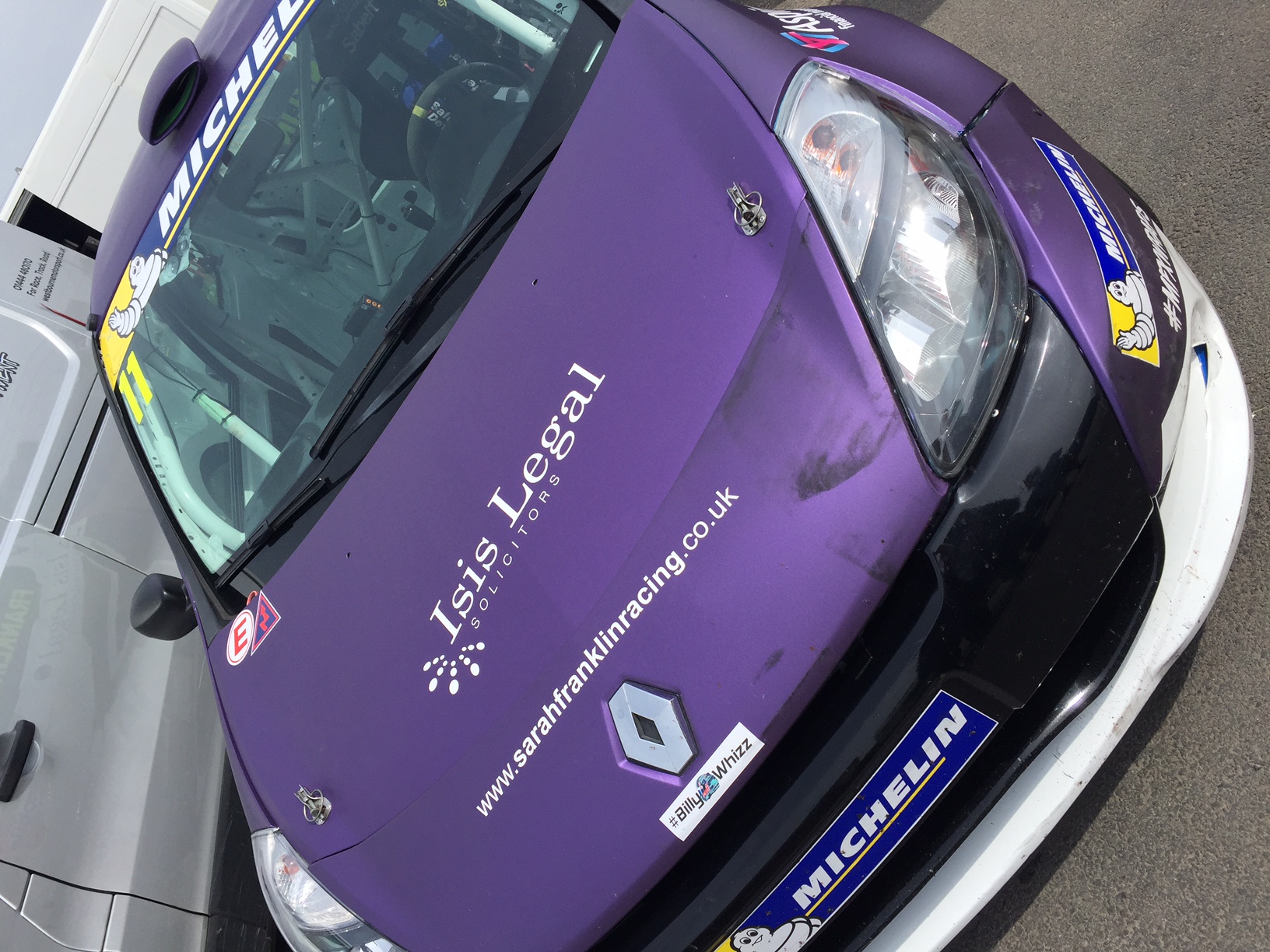 All in all, a solid progressive weekend, leaving Sarah currently 4th in the Championship.
Sarah said 'I'm extremely happy with the progress we've made in only our second weekend in the race series. The pace is definitely getting there - I just need a little bit more to be really in with a chance of fighting with the guys at the front so it's all good! I'm really looking forward to the next round at Rockingham'
Next Stop : Rockingham 1st & 2nd July 2017