Friday morning and the team had the recurrence of the VVT problem. New sensor fitted and the rest of the days testing went really well with Sarah getting faster and faster every session (despite one little trip to the kitty litter and brush with the tyre wall!)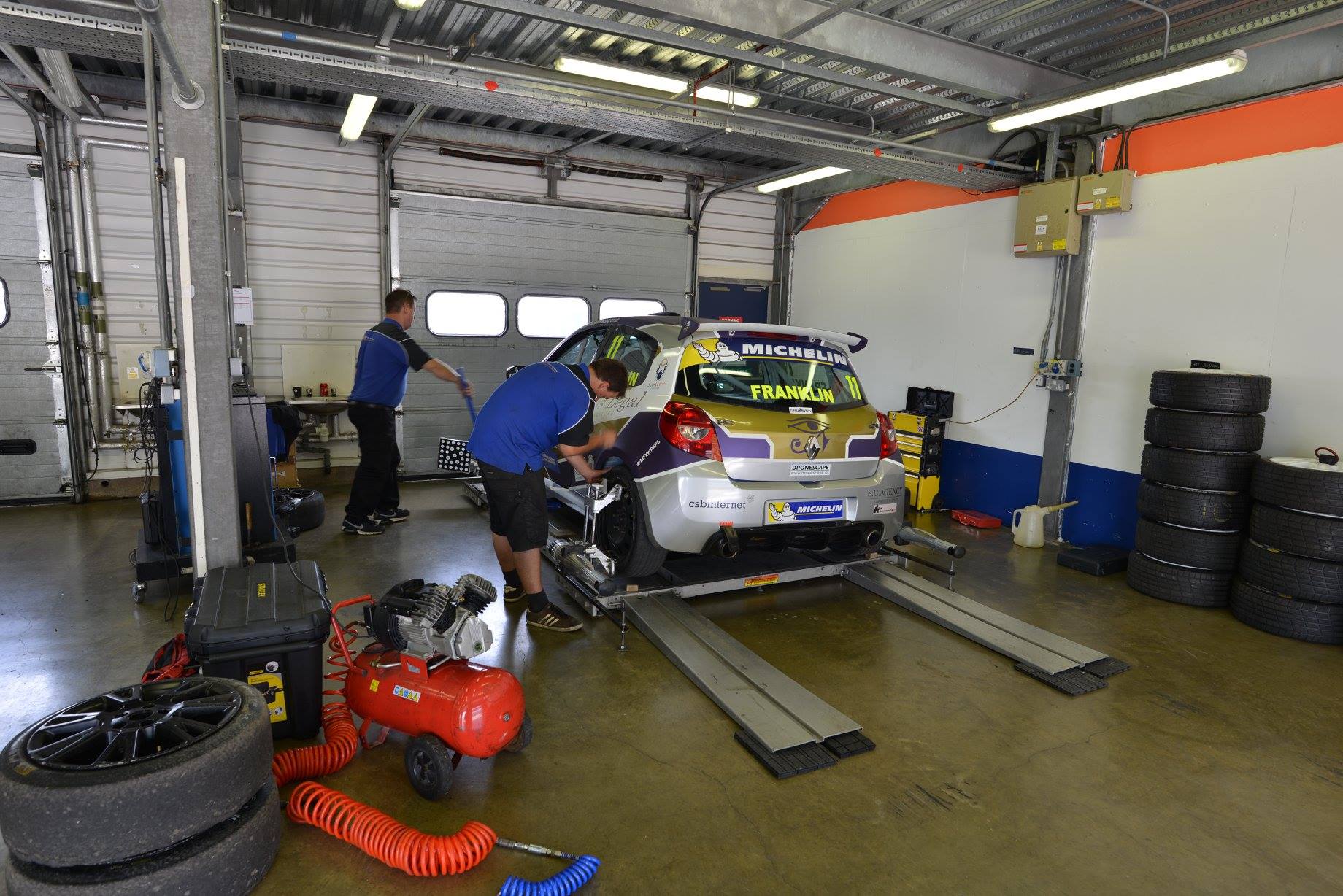 Saturday and first up was a short free practice session. Sarah picked up from where she had left off on Friday and again went faster, beating previous podium winner Nick White.
Sarah qualified 7th with a time faster than any on Friday and faster than the morning free practice session. She was really happy with that as everyone else's time seemed to be slower than the morning session. Sarah was ready for the race, knowing if she could keep with the pack, there was a chance of a really good race ahead.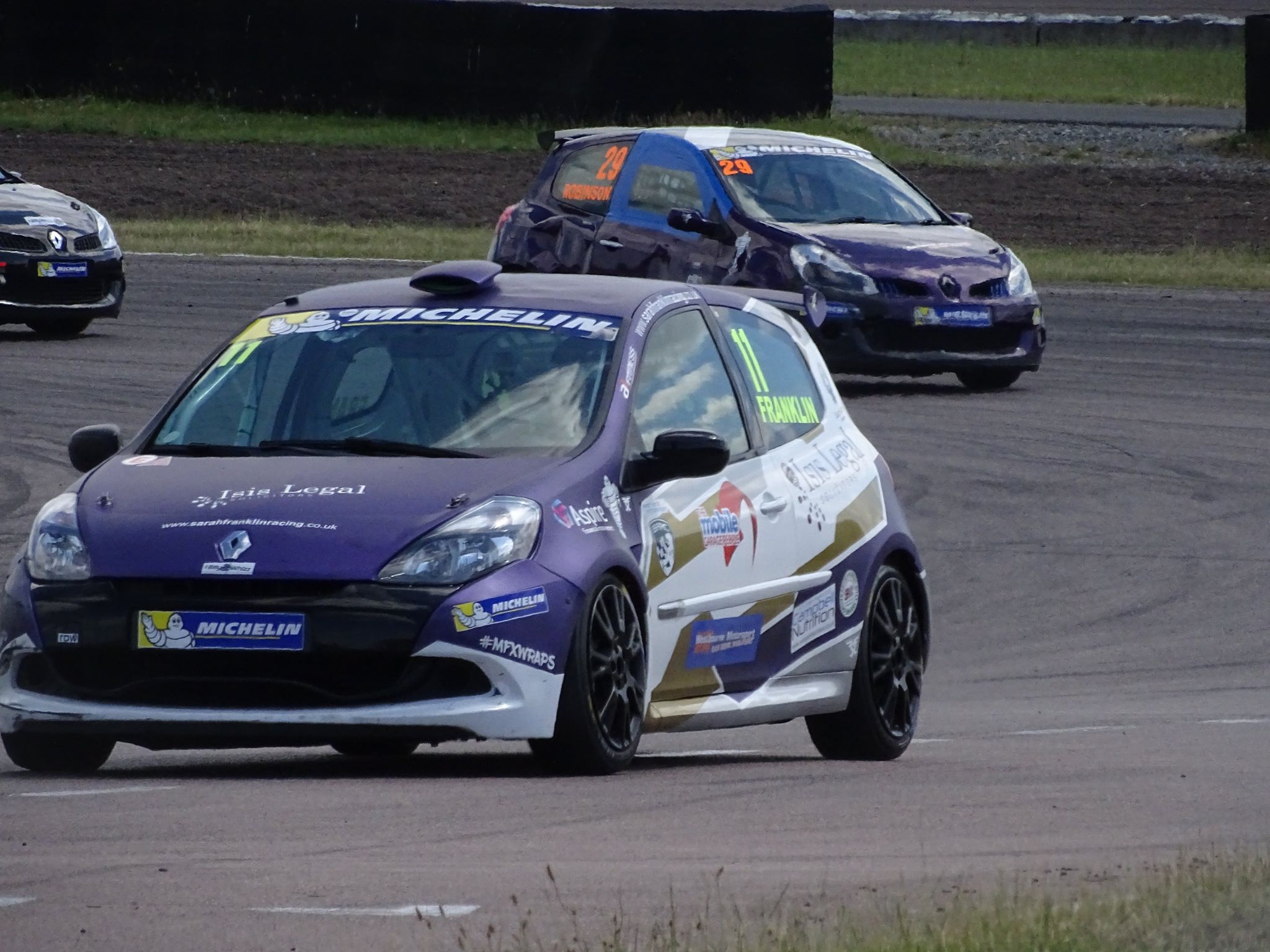 Both races were on Sunday and it was a lovely sunny, warm day.
Race 1 and Sarah got off to a great start and remained with the pack. Unfortunately, due to an incident at Tarzan, the safety car came out and remained out for a couple of laps. On the re-start, Nick White went wide into Pif Paf. Sarah followed and went a little wider only to discover that her rear tyres weren't quite a warm as she'd expected! The back end came around. Sarah tried to save it but a rear wheel went on the grass and the car half spun. Sarah managed to get going again but knew she couldn't catch back up to the pack. She therefore made a quick pit stop to make sure everything was okay before finishing the race, more to make sure the car was okay for race 2.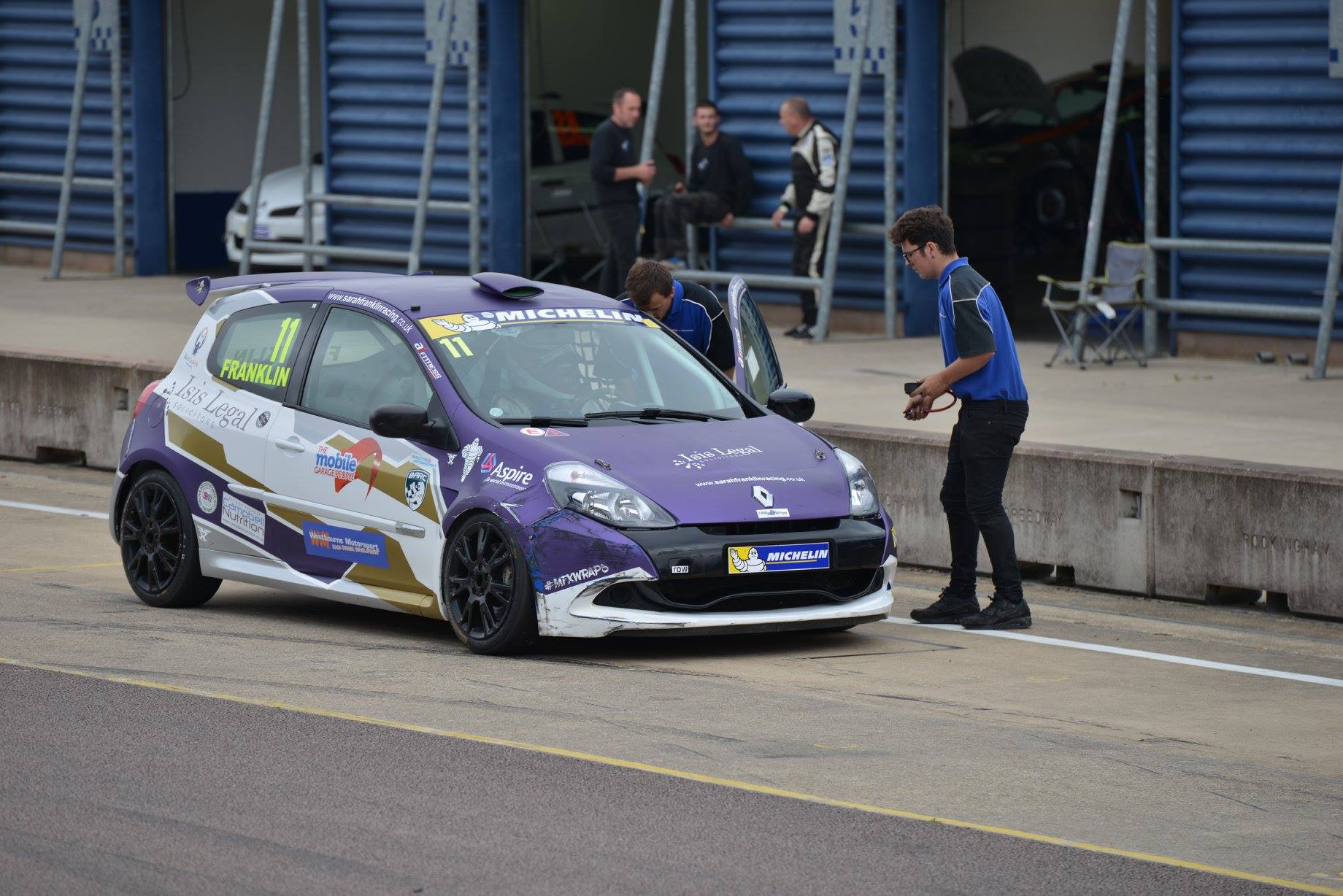 Race 2 and Sarah was adamant she was going to have a good one. She knew she had the pace to keep touch with a couple of the guys ahead. However, just before the race started the VVT issue returned! This mean a loss of power in every gear. Sarah managed to get away but was simply falling back constantly.
"That was painful", commented Sarah after the race. "I knew there was absolutely nothing I could do other than keep going. I was losing about 4 seconds a lap due to the VVT problem. It's gutting for me and the team. For some reason, I don't seem to get great results at Rockingham, even though I love the place! We definitely had the pace so that's the positive to take away. We'll hopefully get to the bottom of this VVT issue before Donington and get a better result there."
Next Stop : Donington, 22nd/23rd July