Thursday morning was wet - very wet. So wet, that testing was limited to a couple of short sessions. The sun then came out and the rest of the day was dry.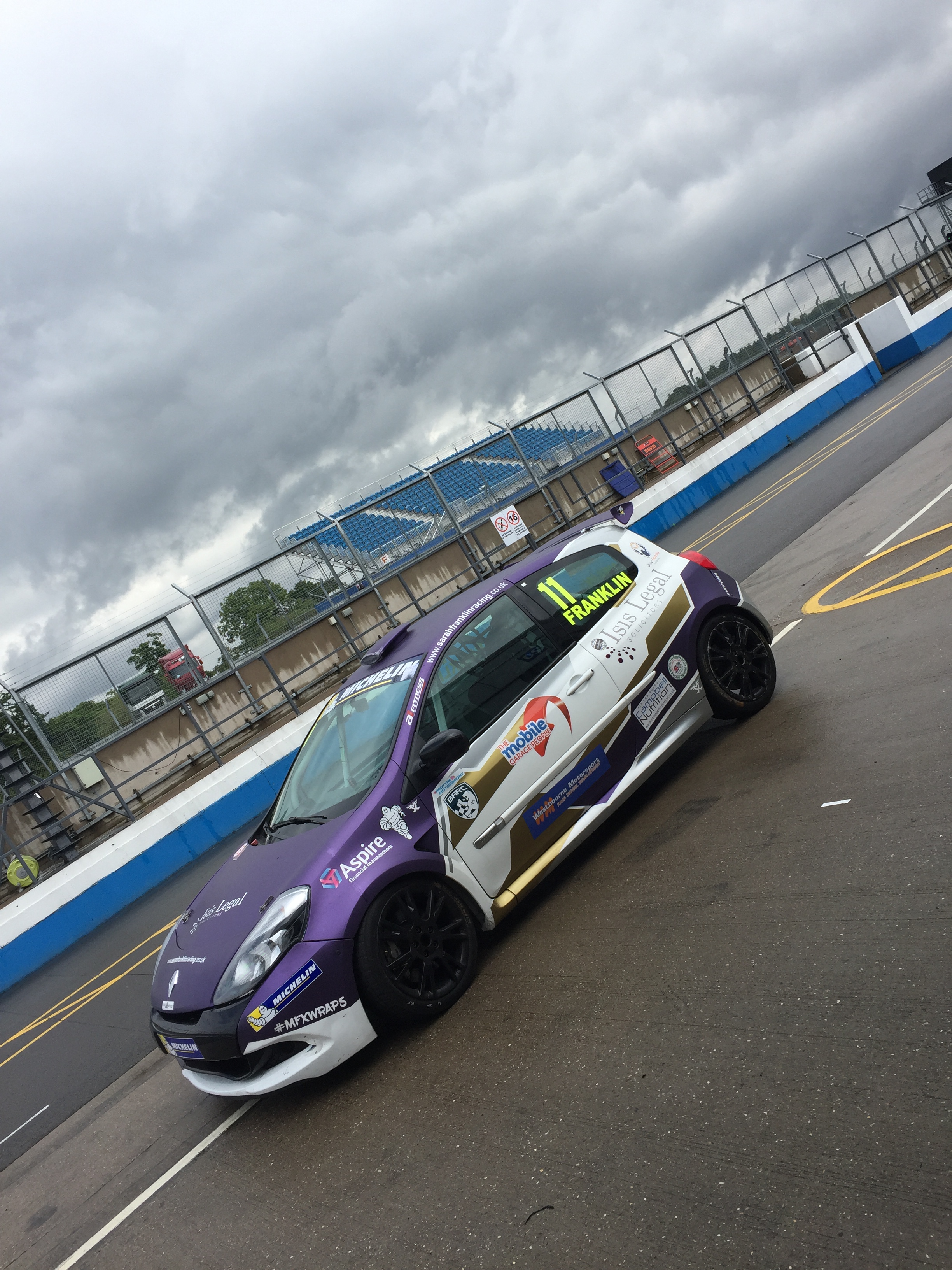 Qualifying was dry and went okay, though Sarah was disappointed though because it was a mixed qualifying session with much, much slower MG cars and she had real difficulty getting a clear lap. She qualified P6 for both races with work to do.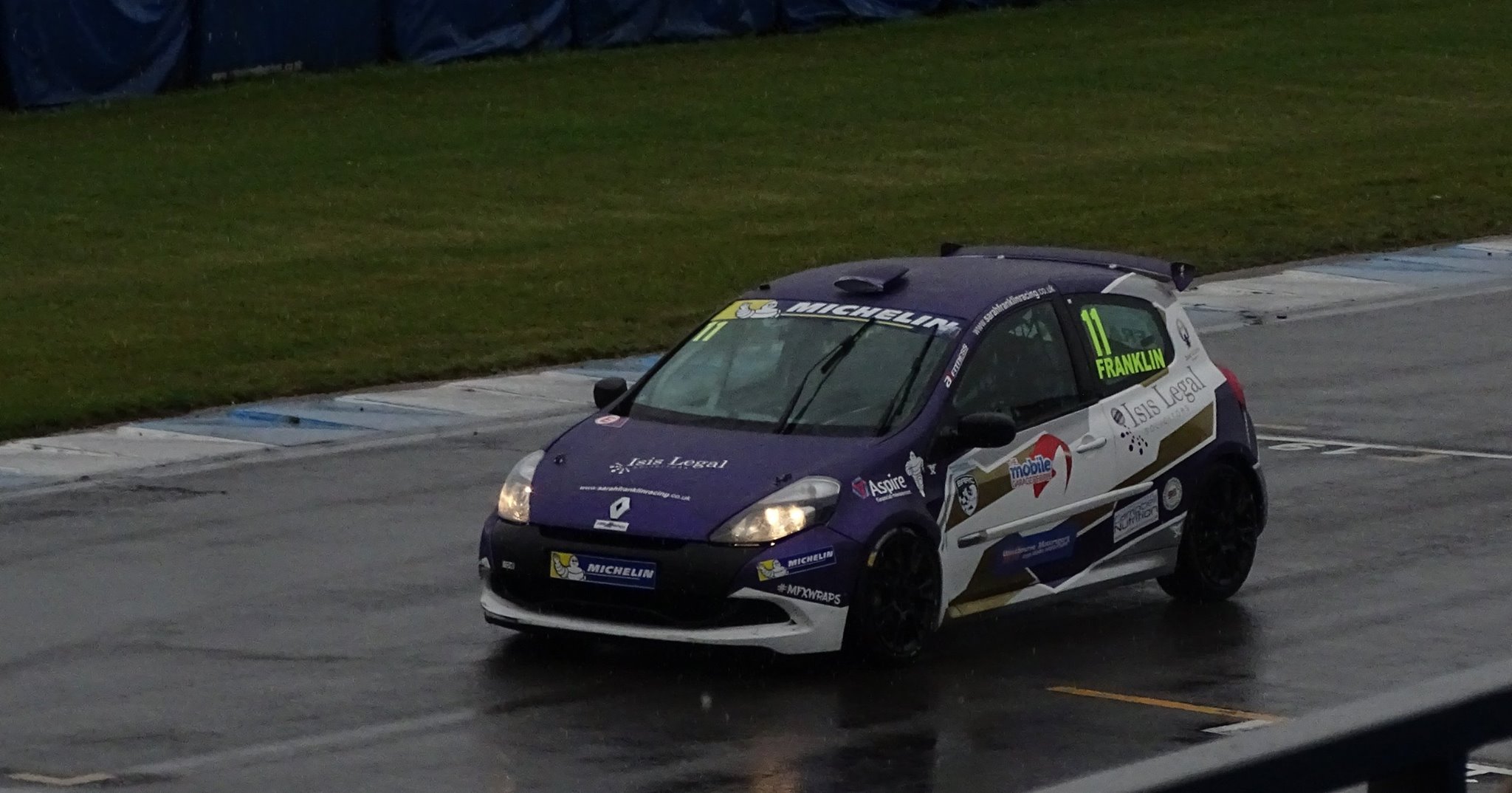 Just before the first race, the heavens opened meaning it was a wet race - Sarah's first in the Clio. It's fair to say, she struggled to keep up with the much more experienced guys in front and decided that it was more important to finish the race and keep it on the black stuff than throw it off and damage the car. She did pick up one place though as a result of pole sitter and team mate Anton Spires having drive shaft failure at the start of the race, meaning she finished P5.
Sarah is a long standing member of the British Women Racing Drivers Club. This weekend, there were 4 members racing: Sarah, Alice Hughes, Ilsa Cox and Helen Allen so they all took the time to catch up at lunchtime and have a photo.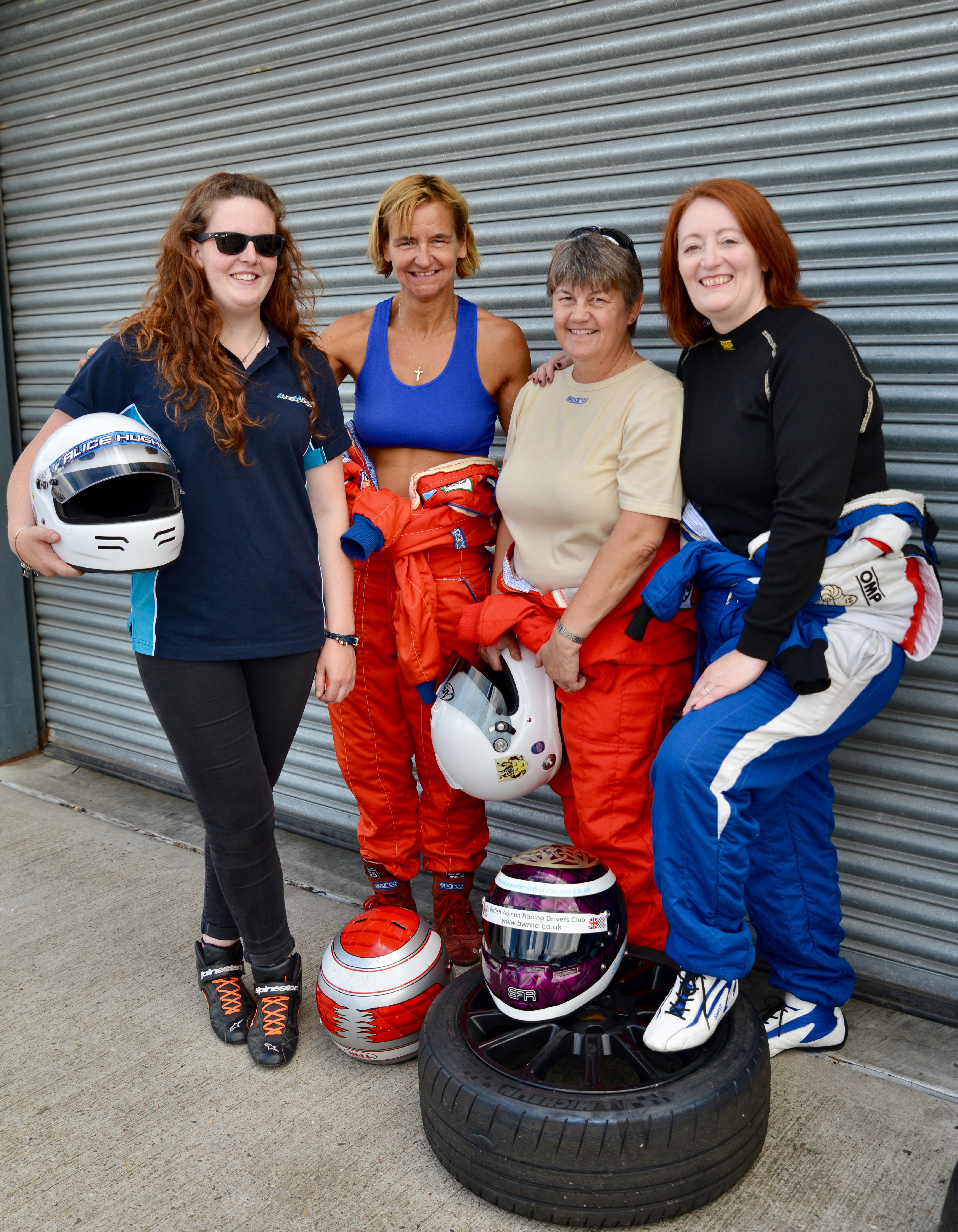 Race two was on Sunday and it was dry. Sarah got a good start and kept with the front pack for a couple of laps. They, however, managed to start pulling away from her and she just didn't have the pace to keep with them. Team mate Ben Colburn had a little rally cross moment which put him back into Sarah's grasp but he then managed to put in some blinding laps and pull away. Sarah pushed as hard as she could and also had a rally cross moment but managed to keep going, bringing it home in P6.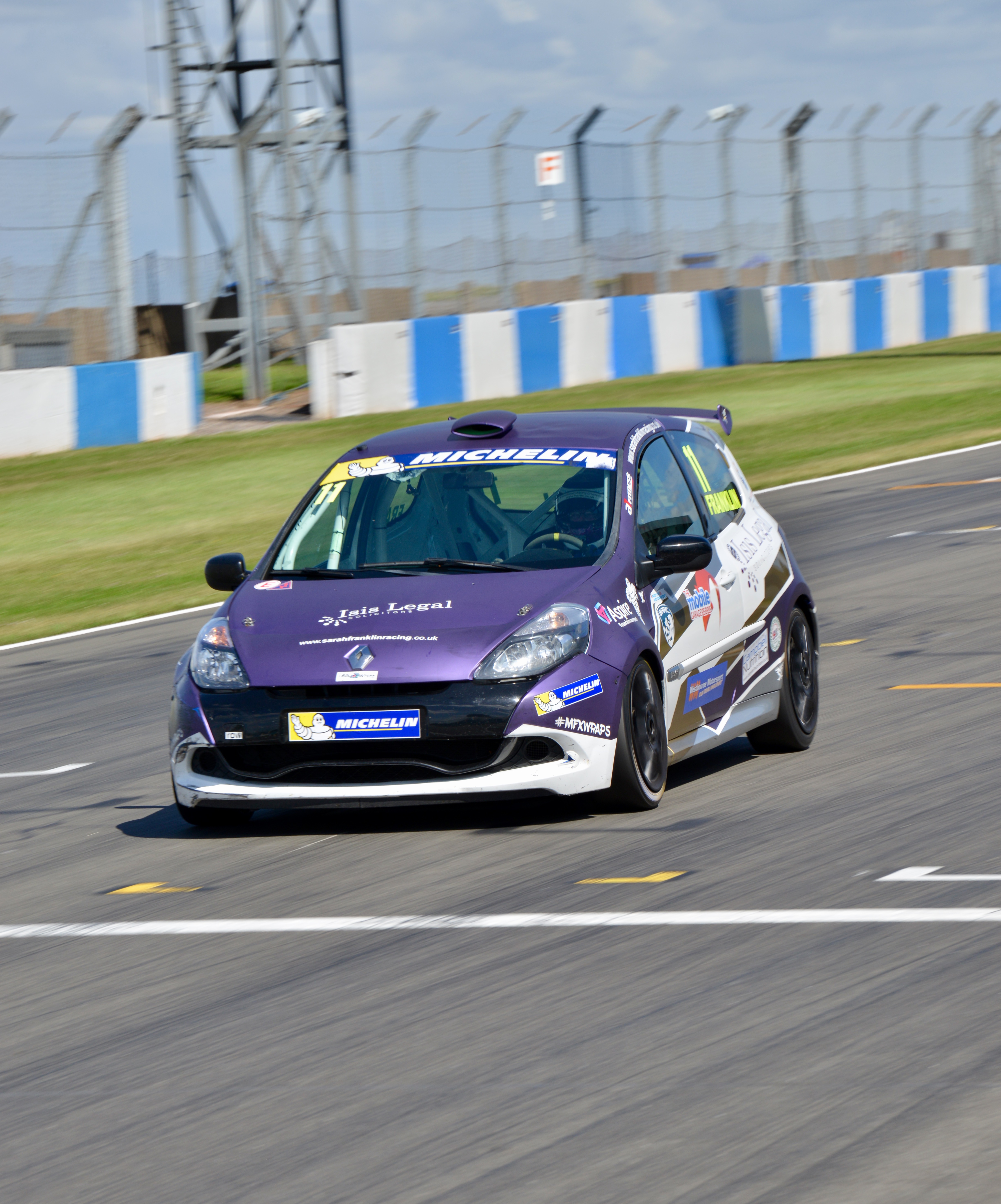 "I'm obviously a bit disappointed with the results this weekend," Sarah said. "I'm always quite hard on myself. I'm up against some amazing young drivers with so much more seat time in this car than me and I need to remember that sometimes. It forces me to get better when you're up against such talent in the same car. That's why I've usually tried to compete in single make championships. I'm making progress all the time in this car and I know there's still more to come. I'm just very impatient about getting there!"
Next stop : Anglesey