The team of 8 attempted the record for the longest continuous bounce on a bouncy castle.
The current record was 28 hours, although the team had heard of another attempt which was trying for 30 hours.
The team bounced throughout the night with Sarah taking 9 stints in total, each of half an hour.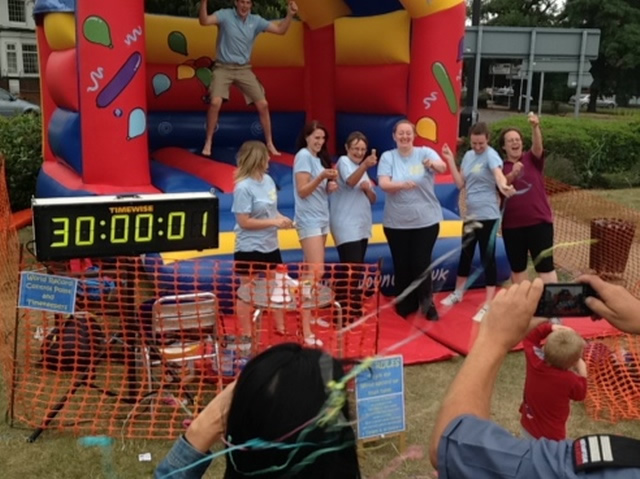 The record, therefore, was celebrated at 30 hours - but the team carried on for another hour 'just to be sure'!
Sarah got involved with this world record attempt to raise money for the Air Ambulance, a charity close to her heart.
'I'm so pleased we managed to raise about two thousand pounds during the course of the weekend', Sarah said afterwards. 'I'm exhausted but it was worth it to raise money for such a worthwhile cause.'