Sarah had a relatively quiet year racing wise due to having to sit out the full year of the Michelin Clio Cup due to work commitments as her legal practice, Sarah Franklin Solicitors was moving offices and expanding.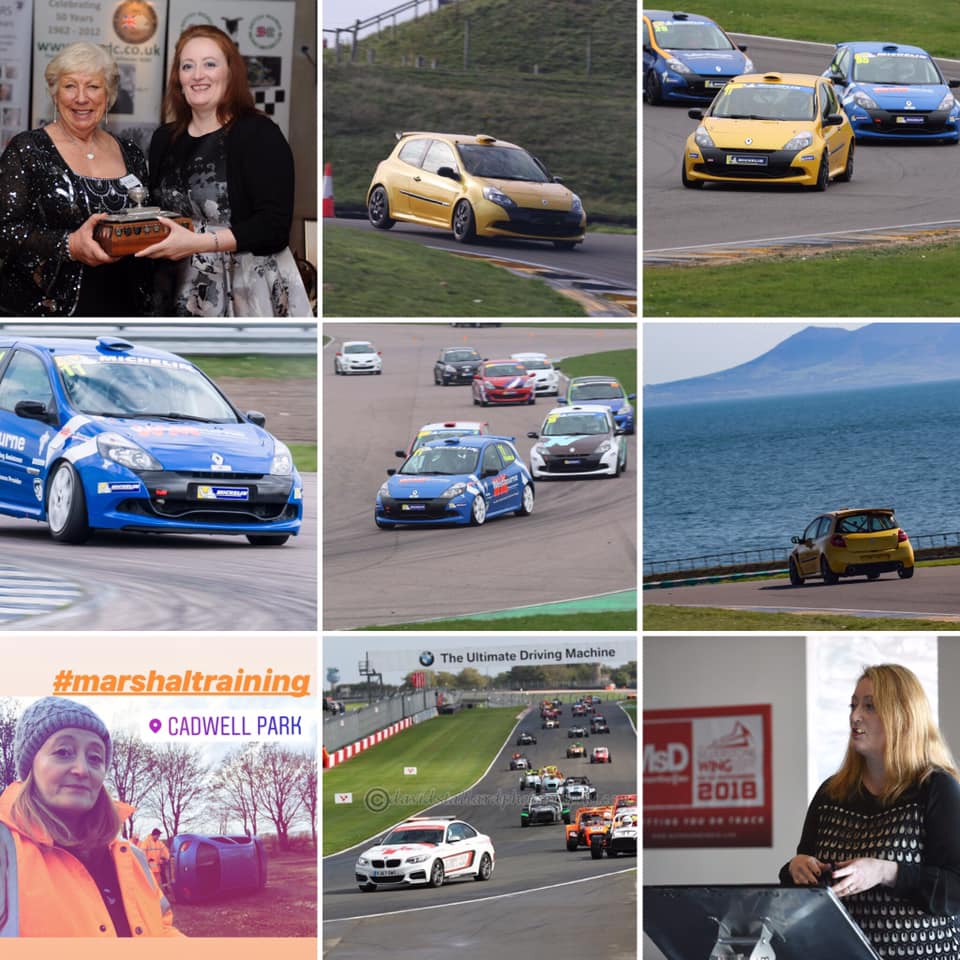 Sarah started the year receiving the Rabbit Trophy from the British Women Racing Drivers Club which was fantastic.
She also managed to squeeze in two of the Michelin Clio Cup rounds - Rockingham and Anglesey. Despite not having stepped foot in the car in between, Sarah was really pleased with her pace and making up places in each race from her starting position.
Sarah also was asked to present at Motorsport Days Live so she went along and spoke about the importance of knowing the General Regulations of Motorsport UK and all of the legal work that she does behind the scenes.
Sarah was also asked to join a marshals training day at Cadwell which she was more than pleased to do. A great day was had and Sarah discovered that she was a bit of a pyromaniac!
Finally, Sarah got to drive the Safety Car at a CSCC meeting at Donington - it was a wet weekend so she had plenty of time on track and thoroughly enjoyed herself.